YOUR COMPANY IS LOOKING FOR SASS FINANCING & VENTURE DEBT SOLUTIONS!
RECURRING REVENUE FINANCE SERVICES IN CANADA
You've arrived at the right address! Welcome to 7 Park Avenue Financial
Financing & Cash flow are the biggest issues facing business today
ARE YOU UNAWARE OR DISSATISFIED WITH YOUR CURRENT BUSINESS FINANCING OPTIONS?
CALL NOW - DIRECT LINE - 416 319 5769 - Let's talk or arrange a meeting to discuss your needs
EMAIL - sprokop@7parkavenuefinancial.com
7 Park Avenue Financial
South Sheridan Executive Centre
2910 South Sheridan Way
Oakville, Ontario
L6J 7J8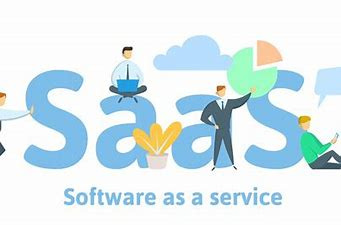 WHAT IS SAAS FINANCE
The world of startup and scale-up business finance options has recently expanded to many more subcategories, catering to companies of many different types. One such method is SaaS financing which helps provide funding specifically for those operating in the software as a service field - one way that these businesses can raise capital.

Though there are ways for Saas companies to get money out there, they have specific needs when it comes down to raising funds from places like venture capitalists or private equity firms.
WHY YOUR COMPANY SHOULD CARE ABOUT A MONTHLY RECURRING REVENUE FINANCING MODEL



Software as a Service (SaaS) has grown to include nearly every business sector, from early-stage B2B and e-commerce providers to private companies that use SaaS for marketing campaign management as an example.
In fact, most people are using some form of the software product on the internet right now! That's why Saas revenue based financing is critical to growing your firm, and its valuation capabilities.
As a form of venture debt, Sass debt financing is non-dilutive when it comes to your valuable equity position.
SaaS financing is becoming an increasingly popular option for technology companies. Several benefits make it attractive, including :
The fact that you can grow your company without raising more money
Without giving up additional equity
If you're looking to explore this as an option for your business the 7 Park Avenue Financial team has some tips on how to get started with SaaS financing!

Growth hacking has become one of the most important aspects of building a successful business in today's digital age; however, many startups find themselves short on capital when they need it most.
WHY SAAS COMPANIES HAVE DIFFERENT FUNDING NEEDS
Traditional forms of financing aren't always available or easy to obtain because investors often require high levels of collateral before approving loans or investments. Fortunately, there is another way - SaaS financing outside banks and other traditional finance mechanisms.
A successful SaaS company should last several years before it starts running out of resources. This is due, in part, to the initial stage that companies generally spend a lot more on R&D and developing their product than they do making sales and acquiring customers during this time period.
For these businesses not only to survive but thrive, certain factors can help them reach success much sooner rather than later if managed correctly:
First -It's important to start your business with an already proven model/idea (in case you're looking at taking over someone else's work).
Secondly- Investing early into research will provide you with long term advantages within any industry because all
The life cycle of a successful SaaS company usually includes an initial stage that is very cash-intensive, where the company does a lot of R&D and develops the product. There's nothing to sell at this stage, or there are beta versions out testing through small groups before going live. Many Saa companies utilize SR&ED Financing during this period.
THE KEY BENEFIT OF SAAS RECURRING REVENUE FINANCING - CASH FLOW!
SaaS companies often have a problem with cash flow because they invoice monthly, and sometimes quarterly, even though their annual revenue turnover might be high.
Small and medium businesses can find a way to get the funding they need for their SaaS business with an application process tailored specifically to these types of companies. They will have access to credit facilities without the restrictions or requirements of Canadian banks.
Quick decisions can be made if you qualify financially and in other areas such as operations or marketing capability - but venture-backing from current investors isn't required either! You'll also enjoy expert support and advice when it comes time for your company's development phase
WHY RECURRING REVENUE FINANCING IS BETTER THAN TRADITIONAL FINANCING
The Saas finance business model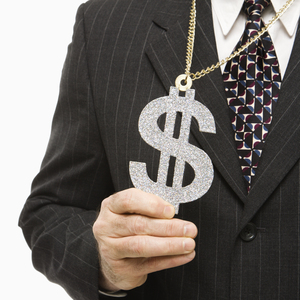 can provide revenue-based financing for these businesses to enter the market to help bridge this gap and offer loans guaranteed against MRR or ARR (annual recurring revenues). These funds stay as deferred income on SaaS company's financial statements but now become accessible, giving them more time to scale without interruption from low credit scores.
CONCLUSION - GROWTH CAPITAL DOESN'T HAVE TO MEAN VENTURE CAPITAL
SaaS businesses thriving, but they're also having more funding options than ever before from R&D early on and deferred revenue as well as network externalities like the trap of long-term pre-profit status, which could mean an investor would be taking equity risks with their capital if they wanted them to stay afloat so now there's even more debt providers stepping up to fill these gaps
SCALING YOUR BUSINESS VIA REVENUE BASED FINANCE


A saas business has an increasing variety of funding options that consider the lifecycle of this market, from the massive investment in r&d early to effectively gaining traction and achieving the benefits of financing monthly recurring revenue mrr via saas funding.
Our team of experts tailor the lending process in saas based lending to meet your specific needs so you can focus on what's most important: growing your business. We will put together flexible credit facilities with more availability and fewer restrictions, quick decisions for qualified businesses, current venture-backing not required, all while providing access to SaaS funds expertise.
Speak to 7 Park Avenue Financial, a trusted, credible and experienced Canadian business financing advisor, for understanding the Saas business model and how you can get a Saas loan / Saas line of credit - It's a winning best-case scenario for debt financing without issues such as covenants and personal guarantees etc, - Let's get started!
Click Here To Learn More About Our Financing Solutions.
Click here for the business finance track record of 7 Park Avenue Financial