YOUR COMPANY IS LOOKING FOR BUSINESS FINANCE SOLUTIONS !
You've arrived at the right address ! Welcome to 7 Park Avenue Financial
Financing & Cash flow are the biggest issues facing business today
ARE YOU UNAWARE OR DISSATISFIED WITH YOUR CURRENT BUSINESS FINANCING OPTIONS?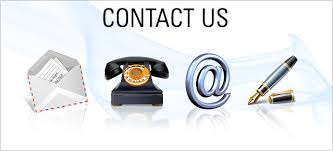 CALL NOW - DIRECT LINE - 416 319 5769 - Let's talk or arrange a meeting to discuss your needs
EMAIL - INFO@7parkavenuefinancial.com
7 Park Avenue Financial
South Sheridan Executive Centre
2910 South Sheridan Way
Suite 301
Oakville, Ontario
L6J 7J8
Direct Line = 416 319 5769

Office = 905 829 2653

Email = sprokop@7parkavenuefinancial.com
SME Commercial Finance business financing in Canada comes with its share of challenges. One of those is ' Happy Ears '. Happy Ears? That's the name we're giving to information that business owners/ financial managers gather that portrays certain business finance solutions as having only ' pros', while not hearing the ' cons'. What are they looking for? The lowdown! Let's dig in.
We don't meet many owners/mgrs that don't want to grow their business, and the current relatively healthy business cycle has them searching for business loans. That required financing has them facing lending standards and criteria from traditional sources such as ' banks ', and at the same time often somewhat bewildered by a myriad of new alternatives they read and hear about every day. Which solutions are right? without becoming a victim of happy ears?!
One of the signs of a successful business is the ability to plan financing needs in advance - avoiding the large stress that come with desperation finance needs and cash flow crunches. While assessing some of the newer forms of finance out there we encourage clients to not forget tried and tested stand by solutions that have been around for decades. The reason? They work!
New or upgraded assets are a constant requirement of the majority of businesses, service businesses somewhat of an exception. Equipment financing is all about flexibility and cash flow conservation- and those fixed monthly payments are a great planning tool for future cash outflows as you realize over time the assets you're acquiring.
Getting paid right away/ to your terms is a constant challenge for almost every business in Canada - large and small. Enter Invoice Financing, allowing you to cash flow your sales as you generate revenues. But talk about a great example of ' happy ears '! There are so many different types of this method of cash flow finance that owners can easily get locked into a facility that seems great but ultimately doesn't make sense for their firm. Our recommendation in this area is almost always CONFIDENTIAL RECEIVABLE FINANCING, allowing you to bill and collect your own receivables while achieving all the benefits of invoice finance.
P O / Contract financing is a massively misunderstood solution to sales growth that requires financing that might typically not be available. The simple answer to how it works is that it pays your vendors in advance for products on which you have committed purchase orders.
Business credit lines are the heart of the financing need for most businesses in all industries. Revolving credit is a critical need and both bank or non bank solutions should be assessed properly. Non bank asset based credit lines will often deliver higher levels of financing with easier approval criteria - but come at a higher cost. It's the ' trade off'.
Personal guarantees and outside collateral are always issues that come up in the SME commercial finance sector. Top experts consistently agree that your goal should be to separate your business and personal life when it comes to assets, guarantees, etc. Here the ability to deliver a solid business plan and cash flows will often help de-emphasize the needs for personal guarantees - or at least limit them.
If you're looking to properly assess business financing alternatives such as:
Receivable Finance
Equipment Leasing
Business Credit Lines
Refundable Tax Credit Financing
PO Finance
Cash flow loans
with the benefit of assessing all the pros and cons, eliminating those ' happy ears '... seek out and speak to a trusted, credible and experienced Canadian business financing advisor who can assist you with those needs.