YOUR COMPANY IS LOOKING FOR BUSINESS FINANCE!
BUSINESS LINE OF CREDIT SOLUTIONS FOR CASH FLOW NEEDS
You've arrived at the right address! Welcome to 7 Park Avenue Financial
Financing & Cash flow are the biggest issues facing business today
ARE YOU UNAWARE OR DISSATISFIED WITH YOUR CURRENT BUSINESS FINANCING OPTIONS?
CALL NOW - DIRECT LINE - 416 319 5769 - Let's talk or arrange a meeting to discuss your needs
EMAIL - sprokop7parkavenuefinancial.com
7 Park Avenue Financial
South Sheridan Executive Centre
2910 South Sheridan Way
Suite 301
Oakville, Ontario
L6J 7J8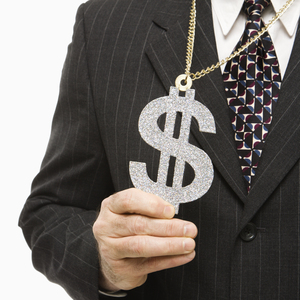 Business loans or a bank line of credit have Canadian business owners and financial managers facing a double-edged sword - We're calling it ' choice ' and ' challenge, 'and the current popularity of the phrase ' the elephant in the room ' begs the discussion around how business feels about bank and bank alternatives when it comes to funding needs such as business lines of credit. Let's dig in.
ARE CANADIAN BANKS THE HISTORICAL ' GO TO ' IN CANADIAN BUSINESS FINANCING
There is a lot of talk among (mostly older!) business people around the ' loyalty ' they have to Canadian banks and other commercial finance sources regarding a credit line and a business relationship. Major studies and top experts clearly show that loyalty is declining, and the overall experience business has with accessing financing is at a minimum ' troublesome. '
Of course, for those who can meet the terms and conditions imposed by banks, access to capital is virtually unlimited at the best interest rates in Canadian business financing. Financing comes at a variable rate or fixed rate scenario, and any business loan is, of course, offered by Canadian banks. Most loans are benchmarked against the prime rate, and most banks attach a business advisor to your needs these days. These days, you can apply online for business financing, remembering that owners' credit score is key to traditional lenders' approval.
MEETING THE REQUIREMENTS OF BANK LENDING
Automation, credit scoring, and digital forms of borrowing have continued to create a maze of both confusion and options for the business borrower. The SME COMMERCIAL FINANCE sector and start-ups face challenges in sourcing a bank relationship manager to provide capital and revolving credit facilities that meet the need. ' Subject to credit approval ' is a term familiar to all business bank borrowers! For a small business to get approved for their borrowing needs, a solid loan application might include a business plan - 7 Park Avenue Financial business plans meet and exceed banks and other commercial lenders' requirements.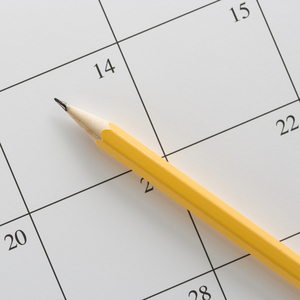 THE CHALLENGE OF THE SME SECTOR
While larger ' creditworthy ' customers have access to almost unlimited capital at meager current rates, including the luxury of having banks compete for their business, the start-up and SME Commercial Finance sector is often unable to access this capital for credit quality reasons. For many small business alternatives, online banking solutions such as short-term working capital loans and merchant advances have become increasingly popular. These funds are deposited directly into your business bank account, and withdrawals for repayment are tailored to your needs.
WHAT ARE ALTERNATIVE LENDING OPTIONS IN CANADA
This latter group has to gravitate to several non-bank solutions that provide capital but often have a higher cost - that's the trade-off' - Those solutions include :
A/R Financing, - Inventory Finance,
Asset-based ABL business credit lines
Tax Credit Monetization
Sale Leasebacks,
Purchase Order and Royalty Financing.
Companies that have successfully sought these options have provided portions of their assets to acquire the capital they need, notwithstanding that banking is often the 'preferred ' option. The simple bottom line - Canadian business borrowers are willing to consider options for a new business credit limit that meets their needs. They are willing to pay interest if they need access to running their business at a higher rate for the critical financing they need.
RATIOS AND COVENANTS
We've also dealt with many clients who want to change their bank because of either an account mgr relationship issue or loan covenants that don't make sense when it comes to lines of credit or term loans (To the bank, they seem to make perfect sense!)
THE COST OF FINANCING
Price and costs of finance is often the key motivator in changing a bank relationship. The challenge of the bank relationship manager is to sell a total value-added relationship, which can often be limited because of issues such as geographic coverage, etc.,
ACCESSING SHORT TERM BUSINESS CREDIT EASILY?
Timing of approval and access to capital is a big issue; many business borrowers can't wait for the time it takes for a bank to make a decision - that allows many commercial finance companies that offer other solutions to be viewed as a viable alternative. In many cases, such as ABL financing, tax credit finance, PO /Trade finance, these firms are highly specialized and viewed as the expert in certain niches.
CAN BANK AND ALTERNATIVE LENDING CO-EXIST?
Many of these non-bank alternative solutions also can co-exist nicely with a bank relationship - however, some can't see when it comes to collateral, etc. The interest rate is also a key consideration for Canadian borrowers.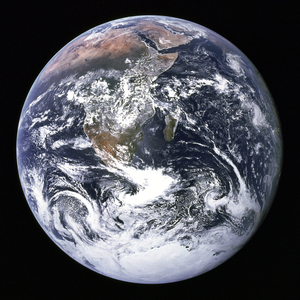 CONCLUSION
If you've been reluctant to discuss the elephant in the room, ' i.e. the bank or non-bank financing solution, seek out and speak to a trusted, credible and experienced Canadian business financing advisor who can assist you with a total financing package, bank or non-bank, that makes sense within your firm and industry.
Click here for the business finance track record of 7 Park Avenue Financial



Stan Prokop
7 Park Avenue Financial/Copyright/2021/Rights Reserved