How To Finance A Business Acquisition In Canada
Financing The Purchase Of An Existing Business
YOU ARE LOOKING FOR A BUSINESS ACQUISITION LOAN IN CANADA!
BUYING AN EXISTING BUSINESS
You've arrived at the right address! Welcome to 7 Park Avenue Financial
Financing & Cash flow are the biggest issues facing businesses today
ARE YOU UNAWARE OR DISSATISFIED WITH YOUR CURRENT BUSINESS FINANCING OPTIONS?
CALL NOW - DIRECT LINE - 416 319 5769 - Let's talk or arrange a meeting to discuss your needs
EMAIL - sprokop@7parkavenuefinancial.com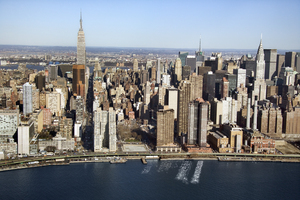 SECURING A BUSINESS ACQUISITION LOAN
There are many methods to becoming a business owner. One path is building a company from start up phase - but this isn't always realistic or achievable for everyone. The second method would be buying a business that is already established.
A business acquisition loan is a type of financing designed to help you buy a business. Simple, right? But knowing the different types of financing and ensuring this is the right option for you is a challenge.
There are different types of loans and financing strategies you can consider to buy another business. Many business owners are looking for the right exit strategy so buying a business that has a level of profitability or levering an existing asset base can be the best decision for many entrepreneurs and experienced business people.
TYPES OF BUSINESS ACQUISITION LOANS
TERM LOANS - For buyers of a business that have good personal credit and if the target company has an overall good business credit score and financial standing business acquisition term loans are often the bst option for financing your business purchase. These business loans are structured to suit the acquisition and are usually through traditional lenders such as Canadian banks, nonbank commercial finance companies, and asset-based lenders as well as government financial institutions. This type of loan will typically come with more attractive payment terms tailored to the overall credit quality of your transaction , as well as fixed interest rates or variable rates based on market conditions
GOVERNMENT LOANS -When you're looking for financing, the government loan under the Canada Small Business Financing Loan program could be a good option for small transactions under 1 Million dollars - This is an Industry Canada program that can help with your business purchase financing needs and it offers a loan that is designed to assist small businesses in acquiring new assets - Talk to the 7 Park Avenue Financial team to determine if this program is suitable for your business purchase-
The SBL Loan is perfect for those entrepreneurs who have trouble securing traditional funding These loans are offered by different types of lending institutions such as banks and some business-oriented credit unions who are in fact traditional lenders but who have a federal guarantee on the loans they make under the program.
The government-owned business development bank is also a potential source of capital. Many small business owners utilize government loans for franchise financing.

Government loans are less expensive than other forms of alternative financing and this type of financing is also structured as a term loan which monthly payments that are more manageable and tailored to your situation.
Borrowers need good credit scores and financial standing around their personal credit history when applying for a small business loan. In Canada a good minimum credit score is 600+
ASSET BASED LENDING - Asset-based financing can be an excellent way to get your business purchase financing utilizing the leveraging up of the assets in a business. The business asset collateral will help secure the loan, where a bank lender will focus predominately on profits and cash flow.
SELLER FINANCING FROM THE CURRENT BUSINESS OWNER
Many business acquisitions often come with some financing provided by the seller of a business. This type of loan is amortized over a certain period of time as agreed to by the buyer and seller and allows the buyer to pay this part of the acquisition through the cash flow of the business.
The main reasons buyers consider and negotiate seller financing is that repayment is clearly tied to the overall financial success of the business as well as of course the obvious benefit - less external lender financing is needed to close the transaction successfully. Competitive interest rates are often a part of the seller finance structure and are often lower than market rates.
Finally, seller notes via the VTB can be very flexible during purchase negotiations and convenient terms for both the buyer and seller can be arranged - We should note however that the majority of sellers preferred to get paid in full for the sale of their business but seller financing can often be a strong incentive to complete a sale.
Generally speaking, the vendor take-back/seller note portion of a business acquisition will be in the 10-20% range, but it varies by type and size of the deal.
HOW MUCH ACQUISITION FINANCING DO YOU NEED?
There are numerous key issues when determining the amount of financing you will need for your transaction - as well buyers of a business have to determine the best way to access that capital - Included around those decisions are the amount of your down payment/ owner equity component as well as the amount of working capital financing that might be required to run and grow the business. The ability to leverage the assets of a business will often assist the buyer in completing a transaction successfully.
While many prospective buyers of a business sometimes assume they can buy a business with ' no money down ' this is really not an applicable strategy in the Canadian business financing landscape. Additionally, the overall optimal financing structure of your purchase must be a key consideration.
BENEFITS OF ACQUIRING A BUSINESS
Access to capital makes buying a business a more easy way to enter the world of business ownership despite the fact that entrepreneurship is a tough call in many situations. It takes hard work, time commitment, and the right business funding to get your business purchase off the ground successfully.
Buying a business allows the entrepreneur and experienced business person to skip
the startup phase of growing a company, which can be very stressful, to say the least.
Growing your company has never been easier with numerous ways to access capital via a properly structured business acquisition loan allowing you to expand and grow. Business acquisition loans often have extended terms over many years and numerous financing options are currently available to the entrepreneur.
HOW TO VALUE YOUR ACQUISITION
Valuing a company is crucial for many reasons - How much an organization should be worth based on its performance and future prospects is key to a business transfer success.
Choosing the right business valuation method can be difficult. There are many methods to choose from, and each may produce different results depending on your needs around the target company within diverse industries- but you absolutely need a good estimate of its worth and value.
Business valuations are crucial in your due diligence and the process
involves collecting and analyzing metrics around revenue, profits, or losses with an eye toward arriving at the estimated intrinsic value for your business. In that way, you can make informed decisions about its future and sales potential.
Valuing a business is more than just looking at the numbers. By using data from financial records, buyers can determine whether there's enough profit in a company to cover acquisition costs and debt obligations, as well as being able to determine what rate of growth will be generated over time.
Larger companies typically command larger valuations than their smaller counterparts because of greater revenue streams, as well as the potential to have better access to capital and well-developed products.
TYPES OF VALUATION - There are numerous ways that buyers use to determine the value of a business - in many cases, these are the methods used to value large public companies but they still have relevance - Methods include evaluating the quality and size of future cash flows - using multiples within the same industry to compare value. In asset-intensive firms with fixed assets or commercial real estate, the book value and replacement value of assets must be viewed carefully. Different values can be assigned to different parameters within the company that help evaluate overall risk, including the value of intangible assets.
KEY STEPS IN OBTAINING AN ACQUISITION LOAN
The Acquisition Loan Process can be an involved process, but there are ways to make it easier. Lenders need to evaluate both you and your prospective target company.
before deciding whether or not they'll give out any funds! Additionally, some business funders may only offer loans for certain industries.
You'll need to provide your personal credit history and full disclosure around the business financials as well. Your professional experience in any industry is important but might not be enough on its own- financial know-how or access to financial knowledge is key.
YOUR SOLID BUSINESS PLAN IS KEY!
A detailed business plan is essential if you want to get the best funding. It's a great way of highlighting your goals and maximizing chances for success around financing as lenders want to know what type of industry the company operates in and how profitable the business can be.
7 Park Avenue Financial prepares business plans for our clients and our focus is on cash flow and business finance fundamentals. Our business plan for you will meet and exceed bank loan and other commercial lender requirements with a focus on potential growth and earnings. The business plan is a solid way of highlighting your goals and maximizing chances for success with lenders.
KEY ACQUISITION FINANCING DOCUMENTS REQUIRED
Proper documentation is key to any successful acquisition loan application in business acquisition funding - Typically in business finances, a delay will occur because of a lack in the production of necessary documents.
You can expect a request for a variety of documents around the business purchase - These include personal and business tax returns, bank statements, historical and current financial statements, an agreement of purchase and sale, etc. Other key data includes information on existing debt, cash flow projections, and applicable contracts and licenses.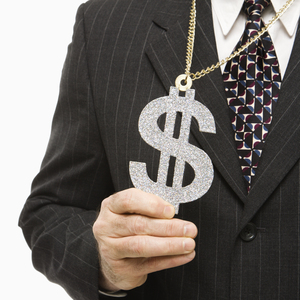 CONCLUSION - BUSINESS ACQUISITION FINANCING
The process of buying a business can be long and challenging. Want a better chance to be successful in buying a business?
If you are in the market to buy a new or bigger business use the skills of 7 Park Avenue Financial, a trusted credible, and experienced Canadian business financing advisor who can ensure you're on track in buying and financing a business successfully. Count on our team to help you close the deal and provide assistance in key areas such as financing, price negotiation, due diligence, and other issues.
FAQ:FREQUENLTY ASKED QUESTIONS / PEOPLE ALSO ASK / MORE INFORMATION
Do business loans require collateral in a business purchase loan?
Loan terms can vary depending on the type of financing you require and whether external collateral is required for a business purchase. Requirements for traditional bank loans vary between financial institutions and the amount of the purchase price.
What are the key qualifications for a business loan to buy a company?
Different lenders will require different documents but many key essential requirements include personal credit score around your personal finances, personal bank statements, financial statements around the target firm being purchased, business experience, and type of collateral or personal assets offered in the purchase.
Click here for the business finance track record of 7 Park Avenue Financial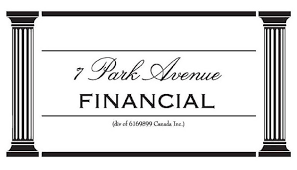 ' Canadian Business Financing With The Intelligent Use Of Experience '
STAN PROKOP
7 Park Avenue Financial/Copyright/2023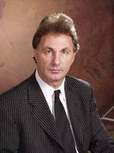 Stan Prokop is the founder of 7 Park Avenue Financial and a recognized expert on Canadian Business Financing. Since 2004 Stan has helped hundreds of small, medium and large organizations achieve the financing they need to survive and grow. He has decades of credit and lending experience working for firms such as Hewlett Packard / Cable & Wireless / Ashland Oil