How To Finance Business Acquisitions
Financing The Buying Of An Existing Business
YOU ARE LOOKING FOR FINANCING FOR THE PURCHASE OF AN EXISTING BUSINESS IN CANADA!
You've arrived at the right address! Welcome to 7 Park Avenue Financial
Financing & Cash flow are the biggest issues facing businesses today
ARE YOU UNAWARE OR DISSATISFIED WITH YOUR CURRENT BUSINESS FINANCING OPTIONS?
CALL NOW - DIRECT LINE - 416 319 5769 - Let's talk or arrange a meeting to discuss your needs
EMAIL - sprokop@7parkavenuefinancial.com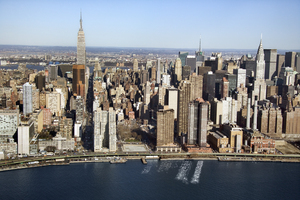 FUNDING BUSINESS ACQUISITIONS IN CANADA
It's true - there are both reliable and several ways to finance the purchase of an existing business - Traditional financing and alternative financing solutions are available to business buyers, as well as government loans that lend money under federal programs- While entrepreneurs might be familiar with some traditional ways to buy a business with the right financing we'll show you some key benefits that provide faster access to financing that works - Ways to finance buying an existing business are readily accessible if you are armed with the right information on the company's assets/business's assets and other information.
Best of all risk is minimized and you will see the immediate benefits of buying a business with the right financing and advice - so if you want to successfully buy and fund a business purchase you will want to pay close attention to this information from 7 Park Avenue Financial

Buying an existing business is an option if your business doesn't have the right trajectory to grow at the rate you'd like. There are of course two ways to go about acquiring a business: buying one or starting one - financing options available to those business people wishing to finance a business purchase
Of course, you will need to find a way to fund your business successfully after you acquire it with the proper level of working capital and an appropriate financing option for a line of credit if required.
SECURING THE FINANCING YOU NEED
There are a number of different types of business loans available to help secure the funds needed to purchase an existing business. Canadian chartered banks, commercial financing companies that are nonbank in nature, as well as asset-based lenders play a key role in funding business purchases. If the business isn't doing well, it might be difficult to get a loan from a bank but other financing solutions are still available - The appropriate amount of owner down payment or ' equity financing ' component is key to the final acquisition cost and funding
WHAT IS A BUSINESS ACQUISITION LOAN
A business acquisition loan is a loan to help you acquire another business. This type of loan is used by business owners who want to buy an additional business or in some cases a franchise. In some cases, you may be trying to buy out a partnership via a leveraged buyout or the equity of an existing owner. Leveraged buyouts can be accomplished via asset-based loans in combination with the buyers' own money.
GOVERNMENT LOANS
Government loans via the Canada Small Business Financing Program can be a good option for small business owners who often can't secure traditional funding via Canada's chartered banks - the government in fact works with banks and some credit unions to sponsor the government-guaranteed loan program. Banks can therefore fund acquisitions under certain conditions that they otherwise might not be able to finance.
Thousands of businesses access the program annually. Some level of personal funds must be employed as a part of your loan, but no personal assets are taken in the program.
These loans are term loan debt financing in structure and amortizations/ repayment terms are typically 3-5 years via regular monthly payments at fixed or variable rates. Certain guarantees and safety measures are built into the program which is typically used for a small business purchase or franchise purchase. This is not a working capital loan or an accounts receivable loan - financing is limited to equipment and leasehold improvements and real estate. The total amount/maximum loan amount is 1 Million dollars.
TERM LOANS
If you have a good credit score and the financials of the business you are acquiring you are a strong candidate for a traditional acquisition term loan. These are usually through traditional lenders and have more attractive payment terms and fixed rates.
EQUIPMENT & ASSET FINANCING OF SPECIFIC ASSETS
Equipment financing and asset financing can be a way to secure a loan faster than via traditional bank sources
WHY IS THE BUSINESS FOR SALE?
It is important to know the reason a business is being put up for sale, before deciding to buy it. Many entrepreneurs sell their businesses due to losses, legal issues, a high debt load, and other significant challenges. At 7 Park Avenue Financial, we recommend purchasers try to speak to existing customers or partners of the business you're interested in buying - this can give you valuable insights into potential problems that might need addressing.
VALUING THE BUSINESS - FOCUSING ON THE PURCHASE PRICE
The profit and loss statements give a rough idea of the liabilities and earnings, which can be used to quote a price or evaluate the price quoted by the seller. You will want to read the market well to see what is the running price and how much people are willing to pay for this kind of business.

Spend time to measure the pros and cons of taking over any debts that may be associated with the existing company - focus on asset sales versus a share sale if possible when it comes to tax consequences, etc, and strive to arrive at an unbiased value and a fair price, which is profitable for both the seller and the buyer.

Time should be spent on what you would do with the already existing assets of the business including its infrastructure, resources, people, clients and vendors, and any technology financing needs. In some cases, you might want to keep current resources intact and try to bring in changes gradually. Proper due diligence must be done on an assumption of debt that exists.
Business valuations are important to lenders and it's important to have a clear picture of the businesses' valuation as it stands now and its projected growth over the next three to five years - Seller financing / a vendor note can be a key component of any final optimal financing structure for the balance sheet
3 KEY BENEFITS OF A BUSINESS ACQUISITION LOAN
Eliminating the risk of a start-up -Established businesses offer a shortcut to ownership and most entrepreneurs know that the startup phase is among the most stressful periods for business owners
lot of hard work that goes into starting a new business from scratch.

An established business provides a foundation to focus on growth.
The ability to expand more rapidly is key to growth needs - A business acquisition loan can help you move to the next phase of your business growth more quickly than if you were to try and raise the funds on your own via equity funding and of course equity dilution. Let our team demonstrate to you that you can achieve funding in weeks, not many months and it's important to know that
loans are available for businesses of all sizes – from an earlier stage to well-established businesses.

Funds from this type of loan can be used for a range of purposes, including expanding operations, buying another company, or refinancing debt.
Timing - Many acquisition term loans have long terms for repayment, which can help take some pressure off as you focus on growth. A longer time horizon also gives you time to pay back the loan without significant pressure.
LET THE 7 PARK AVENUE FINANCIAL TEAM ASSESS YOUR SITUATION TO HELP FUND A SUCCESSFUL ACQUISITION
Buyers should be able to personal credit history and stability in personal finances, as well as a solid profile of the business being acquired

A high credit score is always desirable for traditional lenders such as banks, but alternative lenders and nonbank commercial finance firms, and asset based lenders understand that businesses can have higher risk profiles. Ultimately you want to demonstrate your experience and knowledge in order to get a loan for your business.
Key information required includes profit and loss statements, valuations data, and bank statements. This information is necessary in order to generate an accurate summary of the company's current financial standing. Having this data will give you a better understanding of how to move forward with your investment.
The goal of a solid business plan for your purchase is to highlight the business goals and maximize the chances of getting funding. 7 Park Avenue Financial prepares business plans for our clients' business purchases that include an executive summary, a company description, products or services offered, market analysis, management team bios, financial projections, etc - Our business plans meet and exceed the requirements of banks and finance firms.
IMPORTANT ELEMENTS OF A SOLID LOAN FINANCING PACKAGE
Ensure you have all necessary paperwork ready before beginning the loan application process. This might include personal net worth and tax returns of the purchaser, bank statements of the business, a signed purchase and sale agreement or letter of intent, details of existing debt and secured lenders, repayment schedules, and business cash flow projections. In some cases client lists and information on any existing contracts and licenses or intangible assets and intellectual property are key.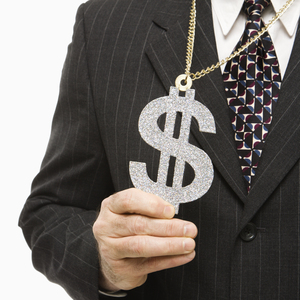 CONCLUSION
It is great to buy a business you are passionate about and have access to different financing options. Focus on purchasing a business you have experience or knowledge about. It is often said that the first step is always the hardest, and this rings true when it comes to buying a business, such as whether you are passionate about it or have experience in it
Speak to 7 Park Avenue Financial, a trusted, credible, and experienced Canadian business financing advisor and let us help you make a well-informed decision and what potential risks/challenges may be involved.
FAQ: FREQUENTLY ASKED QUESTIONS / MORE INFORMATION
DOES A BUSINESS ACQUISITION LOAN REQUIRE COLLATERAL
The answer to whether you need collateral for a loan depends on the amount and type of financing you require, and whether that funding comes from a bank loan or an alternative lender solution. Traditional financial institutions will often require collateral as part of a loan- Government loans don't require collateral - Unsecured cash flow loans or mezzanine financing loans are backed by the actual cash flows of the business.
WHAT ARE KEY REQUIREMENTS FOR A BUSINESS PURCHASE LOAN
Qualifications for a business loan to purchase small businesses usually include a great credit score above 600, strong business credit, collateral for the loan, and a certain number of years of business experience. A business plan is also often required to demonstrate cash flow and the viability of the venture. Lenders focus on a borrower's cash flow and business plan to assess risk when there is a lack of substantial assets. Higher interest rates are usually associated with a cash flow loan.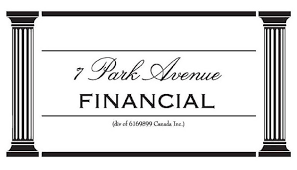 ' Canadian Business Financing With The Intelligent Use Of Experience '
STAN PROKOP
7 Park Avenue Financial/Copyright/2022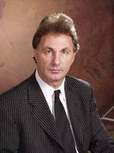 Stan Prokop is the founder of 7 Park Avenue Financial and a recognized expert on Canadian Business Financing. Since 2004 Stan has helped hundreds of small, medium and large organizations achieve the financing they need to survive and grow. He has decades of credit and lending experience working for firms such as Hewlett Packard / Cable & Wireless / Ashland Oil