YOUR COMPANY IS LOOKING FOR BUSINESS CAPITAL FINANCING!
WORKING CAPITAL & BUSINESS LOANS FOR CANADIAN COMPANIES
You've arrived at the right address! Welcome to 7 Park Avenue Financial
Financing & Cash flow are the biggest issues facing business today
ARE YOU UNAWARE OR DISSATISFIED WITH YOUR CURRENT BUSINESS FINANCING OPTIONS?
CALL NOW - DIRECT LINE - 416 319 5769 - Let's talk or arrange a meeting to discuss your needs
EMAIL - sprokop@7parkavenuefinancial.com
7 Park Avenue Financial
South Sheridan Executive Centre
2910 South Sheridan Way
Suite 301
Oakville, Ontario
L6J 7J8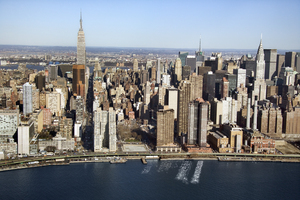 NAVIGATING THE COMPLEX WORLD OF BUSINESS CAPITAL FINANCING - STRATEGIES FOR THE RIGHT FUNDING FOR YOUR BUSINESS
Business capital financing in Canada, particularly in the SME COMMERCIAL sector, often comes with that feeling of ' dark days ' for the Canadian business owner/financial manager.
Despite those challenges, there are some great reasons to borrow for your business - we'll cover off 3 of them. Let's dig in.
UNLOCKING THE SECRETS OF BUSINESS CAPITAL FINANCING
When we talk about business capital financing for clients here at 7 Park Avenue Financial, it's all about the various financial solutions that a business has access to for raising capital and funding. That might include traditional bank financing or the more significant number of newer financing solutions in the alternative lending landscape.
Financing solutions come with benefits and in some cases, drawbacks - so picking the right Canadian business financing solution is all about choosing the best financing option for your business - allowing you to focus on job #! - growth!
We're focusing in on cash flow solutions, working capital financing and debt financing,
While it's debatable how great the current business climate is, many firms are nonetheless able to grow their business these days. Business lending from banks, alternative finance and working capital providers, and others seems to rise.
3 REASONS TO CONSIDER BUSINESS FINANCE SOLUTIONS TO RUN AND GROW YOUR BUSINESS
So why should the owner/manager consider new or enlarged sources of financing? Here are our three reasons:
1. Today's competitive business environment requires continual investment in your business. Very simply speaking - your competitors are there already for their particular working capital needs
2. Timing has never been better - Canadian chartered banks tout SME lending, and alternative finance solutions from niche providers have never been more abundant
3. Borrowing rates and costs for both traditional and alternative financing are low and competitive, with the consensus being that rates can only go up in the future. Naturally, though, not all business financing is done at locked-in rates
HAVE YOU CONSIDERED THE GOVERNMENT OF CANADA SMALL BUSINESS FINANCING PROGRAM
Even the Canadian federal government is willing to step in, having recently revamped the Government Small Business loan program to a certain degree, which guarantees most of your loan to the banks. The government-guaranteed loan's key advantages are still the same - flexible terms, competitive rates, and the ability to finance equipment (new and used) and leasehold. Companies with less than 10 million in annual or projected revenue can apply.
The government loan is not a lump sum cash flow loan or line of credit - it's a term loan with typical repayment amortization in the 2-5 year range. To apply for a small business loan under the government program and discuss eligibility, talk to the 7 Park Avenue Financial team. Thousands of firms like yours use small business government loans every year, and Industry Canada, the program sponsor, allocate billions of dollars to the program. New businesses/startups are frequent users of the program.
Companies also can review bdc loan requirements around different financing the Crown Corporation offers.
HOW TO ACQUIRE THE ASSETS YOU NEED TO RUN YOUR BUSINESS
Many businesses require key technology upgrades. It's often a wise choice .to utilize equipment financing for new or upgrades in computers, software, telecom equipment, and other application software required by your business. How do you acquire assets without depleting day-to-day working capital - There are some solid solutions in acquiring assets that you need to know about!
HERE ARE 6 SOLID BUSINESS FUNDING SOLUTIONS FOR BUSINESS OWNERS
Suppose you believe top experts that business finance capital via small business loans or asset monetization for small businesses is critical to success.
BEYOND BANKS - EXPLORE ALTERNATIVE BUSINESS CAPITAL FINANCE SOLUTIONS
Exploring options such as:
A/R Financing / accounts receivable finance
Asset-based business credit lines
Cash Flowing of SR&ED tax credits
Sales Financing/ Royalty Finance
Sale leasebacks
All are potential solutions to your capital conundrum. By the way, debt and asset monetization strategies don't dilute equity!
IS THERE ONE BUSINESS FUNDING SOLUTION FOR ALL YOUR BUSINESS GROWTH NEEDS
There's often no one solution to all your business needs, and the ultimate solution is a ' cobbling together' of various solutions to match your overall financial strategy. You want a solution with repayment terms/ interest payments tied to your needs and designed to help you grow your products or services.
CONCLUSION - UNLOCKING THE SECRETS OF BUSINESS CAPITAL FINANCING OPTIONS
As your business grows, you will always need additional business capital to finance your business operations. That might be investing in new equipment or technology or adding staffing. Focus on the right financing solutions and access the capital at the right interest rate you need to grow and thrive.
Both traditional business loans and lines of credit to the broad spectrum of alternative financing solutions and funding options for the financial management of your business. Understanding debt financing, working capital loans, equipment financing, and other commercial loan options with interest rates and repayment terms suitable for our business and meeting your unique needs.
With knowledge and expertise, the bottom line can more easily eliminate those ' dark days ' often associated with business financing and succeeding in business loans of all types. Call 7 Park Avenue Financial, a trusted, credible, experienced Canadian business financing advisor who can assist you with your loan and asset monetization needs.
FAQ: FREQUENTLY ASKED QUESTIONS / PEOPLE ALSO ASK / MORE INFORMATION
What are the main types of business capital financing available, and how do they differ in terms of interest rates, repayment terms, and eligibility requirements?
The main types of business capital financing via sources of finance include financing from traditional financial institutions such as banks that provide term loans and lines of credit. Alternative financing options include invoice factoring, merchant cash advance / short-term working capital loans via online lenders, and other alternative financing options such as non-bank asset-based lines of credit and tax credit financing solutions. The eligibility requirements for each type of financing vary based on creditworthiness, interest rates, and repayment terms. Some companies may wish to explore a loan to buy a business



What are the most common reasons that businesses seek out additional financing, and how can business owners determine which type of financing is right for their specific needs?
Businesses seek additional financing for a number of common reasons - Which include the ability to meet short-term cash flow needs as well as acquiring assets and technology to grow and expand the business. The key factor that determines the ability of a business to acquire the capital it needs is the overall business creditworthiness of the company - in some cases in small business financing solutions, the credit score of the business owner determines loan approval .. In all cases, the amount and purpose of the funding and repayment ability will affect the ability of the company to get the capital it needs.



What are the risks associated with business capital financing, and how can business owners minimize those risks while still securing the funding they need to grow and expand their businesses?
Risks associated with business capital financing include the ability of the business borrower to meet repayment terms without defaulting on a business loan - For that reason, business owners and financial managers must assess their cash flow and repayment ability, as well as ensure the business does not take on too much debt financing. In every business capital borrowing transaction interest rats and fees should be assessed in terms of being manageable for the business. Business finance advisors can assist in making informed decisions around financing options best suited to the business.
How do you qualify for a BDC loan in Canada?
To qualify for BDC loan financing in Canada different factors are assessed by the business lender. Key factors in loan approval include BDC's overall assessment of business viability based on a review of financial statements and other key business information. The credit history of the owner as well as the cash flow viability around the repayment of loans is also assessed. In some cases in some types of loans collateral may be required, and owners must demonstrate an equity commitment to the business.
Other factors include general economic trends in the industry and an assessment of growth and long-term profit potential. The business experience of the owner is also reviewed.
BDC financing options include term loans, working capital loans, as well as a venture capital division within the bank.

What is a working capital financing policy?

A working capital financing policy reflects a company's ability to manage short-term operating and finance needs- The working capital of the business is funding required to cover those day-to-day business needs around wages, suppliers, and other short-term obligations.
A good working capital policy will target the minimum capital the business needs to meet day-to-day operating needs through financings such as bank loans, business credit lines, and supplier trade finance terms. Companies manage risk in these areas by maintaining cash flow projections, as well as having an effective credit and collection policy around risk management in account receivables and inventories,
Effective working capital policies maintain liquidity in the business and minimize risk while allowing the company to grow sales revenues and profits.
Click here for the business finance track record of 7 Park Avenue Financial