YOUR COMPANY IS LOOKING FOR BUSINESS FINANCE SOLUTIONS !
You've arrived at the right address ! Welcome to 7 Park Avenue Financial
Financing & Cash flow are the biggest issues facing business today
ARE YOU UNAWARE OR DISSATISFIED WITH YOUR CURRENT BUSINESS FINANCING OPTIONS?
CONTACT: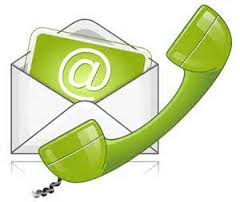 7 Park Avenue Financial
South Sheridan Executive Centre
2910 South Sheridan Way
Suite 301
Oakville, Ontario
L6J 7J8
Direct Line = 416 319 5769
Office = 905 829 2653

Fax = 905 829 2653

Email = sprokop@7parkavenuefinancial.com
Financing sales revenues and the ability to access business cash flow solutions often leaves business owners / financial mgrs feeling disappointed and even... mad. Feeling ' under fire ' on such a critical part of your business isn't necessary if you follow some of the following rules and guidelines. Let's dig in.
Microsoft founder Bill Gates had a rule that, unfortunately, most companies can't follow. That rule? Have enough cash in the bank to cover off one year of sales revenues. You only wish, right? So the alternative is therefore to ensure you have the right combo of debt and cash flow financing/asset monetization strategies
The challenge with any form of debt financing for your business is a combination of interest rate and the ability to access that capital. Canadian chartered banks are very focused on your current debt and capital structure when it comes to bank borrowing. Typically they look for a maximum ration of 2:1 vis a vis that debt to equity relationship, with cash flow coverage closely resembling that same ' ratio'
Business owners often also might not realize that when they access senior bank debt they are also in fact tying up ' all ' of the assets of the business. The refusal of the bank to give up collateral can put companies in the difficult solution of not being able to access other capital.
For firms with good cash flow one solution around the above mentioned problem is an unsecured' cash flow loan '. It's in effect a ' bridge ' between your ' senior' debt and your ownership equity. This allows you to access business cash flow for both working capital, fixed assets, or even make an acquisition of a competitor.
One alternative to senior bank debt and bank revolving credit lines is the asset based line of credit. While it has a higher cost than bank interest rates it provides almost an unlimited ceiling on cash flow needs provided your firm has growing sales and good assets.
The actual sources of debt and cash flow financing are:
Owners
Government (i.e. the Govt Small Business Loan - which comes with a govt guarantee to your lender
Banks - credit lines, term loans
Commercial Finance Companies (these firms are often niche lenders and provide solutions such as A/R factoring, equipment leasing, sale leasebacks, purchase order financing)
When focusing on either a debt or cash flow solution looks for a lender that will provide some creativity around your business needs- this works best when you have up to date financials and an owner/mgmt that can provide a solid overview of the business.
Eliminate that ' mad' and ' disappointed' feeling around your business capital needs. Seek out and speak to a trusted, credible and experienced Canadian business financing advisor who can assist you on the ' where and how ' of financing sales revenues and your planned growth.