YOUR COMPANY IS LOOKING FOR BUSINESS FINANCE SOLUTIONS!
How Alternative Financing is Taking Over in Canada
You've arrived at the right address! Welcome to 7 Park Avenue Financial
Financing & Cash flow are the biggest issues facing businesses today
ARE YOU UNAWARE OR DISSATISFIED WITH YOUR CURRENT BUSINESS FINANCING OPTIONS?
CALL NOW - DIRECT LINE - 416 319 5769 - Let's talk or arrange a meeting to discuss your needs
7 Park Avenue Financial
South Sheridan Executive Centre
2910 South Sheridan Way
Suite 301
Oakville, Ontario
L6J 7J8
Direct Line = 416 319 5769

Email = sprokop@7parkavenuefinancial.com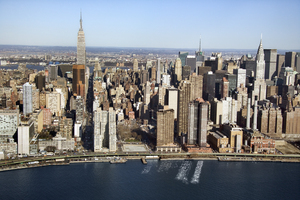 The Rise of Alternative Financing: A Game-Changer for Canadian Business
Alternative financing sources in Canada sometimes conjure images of the unknown to Canadian business owners/financial managers. Is there anything to be afraid of when considering this method of business loan finance? Hardly. Let's dig in.
At 7 Park Avenue Financial, we have long maintained the financial industry landscape in Canada for the business borrower has changed drastically compared to traditional bank loans for example. Current trends in alternative lending provide numerous solutions and financing options for your business. Naturally, any form of business financing has advantages and potential disadvantages when it comes to how much funding is needed.
Redefining Business Capital: The Power of Access To Alternative Financing
The ongoing struggle for businesses in small and mid-market sizes to secure financing for their firms leaves many more options to explore these days. It's the rise of alternate forms of funding as benchmarked to traditional Canadian chartered bank financing.
One kind of hybrid example is always worth exploring in small business loans - it's alternative finance offered by the banks. We're referring to the Government guaranteed business loan program for financial assistance, which provides term loans to borrowers who can help startups or established businesses otherwise cannot access a small business loan based on traditional bank criteria.
SBL loans are worth examining, but entrepreneurs with poor credit histories will not be approved. Funding startups and franchise financing are two popular uses of the program.
The borrower should be prepared to present a proper business plan for the loan application process.
Alternative Sources of Business Finance in Canada: Exploring Innovative Business Loan & Funding Options
Alternative lenders for small businesses and medium-sized firms are essentially commercial finance firms that are not funded like our banks, i.e. deposits. Therefore, they are ' unregulated' and operate under their own risk and lending models around alternative funding options versus traditional loans. More often than not, these firms specialize in offering to finance certain types of loans or working capital solutions.
Revolutionizing Finance in Canada: Alternative Funding Solutions
Here is a list of various forms of alternate finance:
A/R Receivable Financing / Invoice financing for unpaid invoices
Inventory Finance
SR&ED Tax Credit Financing
Working Capital Loans
Equipment financing - Sale-leaseback
Non-bank Asset-based business lines of credit
Sales/Royalty financing
Merchant Cash Advances / short-term working capital loans
Purchase Order Financing
Business credit cards
The above solutions offer tremendous flexibility for the business owner in how funding can be derived. Naturally, that flexibility will almost always come with higher finance costs. Because lending standards are less restrictive than the banks, your firm can access the finance it needs.
The best way to look at these financing forms is to consider that they are heavily ' asset ' based and much lighter on things such as covenants and other restrictions. Traditional lending has almost always focused on pure cash flow generation.
SPECIAL LOANS / RESTRUCTURING / TURNAROUND
For firms financing with traditional banks who find themselves in some form of distress or business turnaround challenge, the alternative finance vehicle is an excellent way to refinance your business when a workout with the bank in ' special loans ' cannot be established.
One key factor in assessing when you're e considering business loan finance of an alternate nature is to ensure you understand any reporting requirements. Essentially that reporting becomes the ' communication vehicle ' between yourself and the lender. In many cases, that reporting can also work positively to help identify additional or other types of financing you might need. Being 'self-aware 'in your financial condition is essential, and a disciplined reporting system helps that cause.
CONCLUSION - BEYOND BANKS - BEST ALTERNATIVE FINANCING SOURCES IN CANADA
Ensure you are 'self-aware' of your business's overall financial health. If you're looking to explore alternative financing sources.
Call 7 Park Avenue Financial, a trusted, credible, experienced Canadian business financing advisor who can help eliminate the curiosity gap in choices.
FAQ: FREQUENTLY ASKED QUESTIONS PEOPLE ALSO ASK MORE INFORMATION
WHAT ARE ALTERNATIVE METHODS OF FINANCING IN BUSINESS

An Alternative financing method includes non-traditional borrowing from non-bank commercial financing companies and asset-based lenders. Typically, alternative finance solutions provide greater access to business credit because eligibility criteria are less restrictive than traditional financial institutions such as banks. Alternative financing tends to be less stringent without many financial covenants imposed by business lenders such as banks. Some businesses pursue equity financing for raising money via equity crowdfunding, friends and family, angel investors or venture capital solutions, and their own money in a venture. Alternative financing solutions are approved in a relatively short period when compared to more traditional lending institutions.



WHAT ALTERNATIVES ARE THERE INSTEAD OF BANK FINANCING
Alternatives to bank financing for businesses looking for equity financing include crowdfunding, angel investors, venture capitalists, and private equity sources. Some business owners pursue government grants as well as peer-to-peer lending. For debt financing and cash flow/working capital solutions for small business owners, financing is available via asset-based lenders, invoice factoring companies, and solutions around purchase order financing, merchant cash advance, tax credit financing, and lease finance and sale-leasebacks as potential alternative financing options.




WHAT ARE NON-CONVENTIONAL SOURCES OF FINANCE
Non-conventional sources / alternative funding sources are business borrowing solutions from non-bank financial institutions such as commercial financing companies and asset-based lenders who lend money to businesses. They offer financial solutions similar to a traditional bank loan and numerous other types of financing, although in many cases, interest rates will be higher.
Click here for the business finance track record of 7 Park Avenue Financial