YOUR COMPANY IS LOOKING FOR BUSINESS CREDIT LINE SOLUTIONS!
You've arrived at the right address! Welcome to 7 Park Avenue Financial
Financing & Cash flow are the biggest issues facing business today
ARE YOU UNAWARE OR DISSATISFIED WITH YOUR CURRENT BUSINESS FINANCING OPTIONS?
CALL NOW - DIRECT LINE - 416 319 5769 - Let's talk or arrange a meeting to discuss your needs
EMAIL - sprokop@7parkavenuefinancial.com
7 Park Avenue Financial
South Sheridan Executive Centre
2910 South Sheridan Way
Suite 301
Oakville, Ontario
L6J 7J8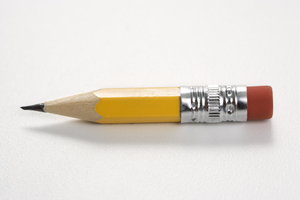 Business credit lines in Canada often have business owners and financial managers feeling 'QUESTIONINGLY.' We're told that the use of that term leaves issues 'open to controversy' and demands information and clarification. Which type (there are only 2!) of facility works for you, and are in your firm eligible for one or both? Let's dig in on this valuable business finance tool!
WHAT IS A BUSINESS CREDIT LINE?
Business credit lines are revolving facilities that allow companies to access cash flow to fund short term business needs. Not a lump sum loan, a business draws on facilities as they require funds are paying only on the amount drawn down as they fund operating expenses and business purchases and business expenses. Traditional credit lines often have a limit attached based on the borrowing base of current assets such as accounts receivables and inventory. A good analogy of how the facility works would be business credit cards with preset limits and the user's ability to draw funds within a prescribed limit - allowing companies to grow sales of products and services.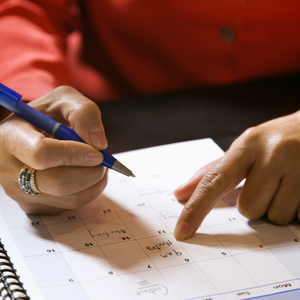 THE CHALLENGE OF SME/SMB COMPANIES IN ACCESSING BUSINESS CAPITAL
As the debate rages around companies' ability to access SME Commercial Finance needs, the one clear thing is that the commercial lending landscape has changed when it comes to the terms and conditions around access to capital.
Many alternatives available to business are often misunderstood or not known to the owner/management team. Do Canadian firms realize that probably way less than 1% of firms looking for VC/Private Equity/Angel funding ever succeed? We often doubt it. For more info on Canadian government small business key statistics click here
That brings us back to... 'Choices ' when it comes to ' business loans ' / credit lines. Only 2 real solutions are available regarding the need for a revolving credit facility and business lines of credit.
Those solutions:
Commercial Finance Companies offering Asset-Based Credit Lines
Banks enjoy ' top of mind ' when it comes to business loan financing sources - it sure helps when Canadian banks enjoy the reputation of having the best capitalization and financial strength in the world. Working with the right banker (notice we said banker, not bank) gives you access to credit lines and term loans, leases, online banking solutions, etc.).
Interest rates on Canadian banking facilities for working capital are, of course, the lowest and most attractive in Canada ( benchmarked against the prime rate ) for firms that qualify. For any type of revolver, you only pay interest on the amount of credit you are using. That's the good news.
In Canadian banking, a business revolving lines of credit without a personal guarantee is generally not possible! Also, business credit lines for startups are generally not available, with personal assets and outside guarantees being available to be collateralized.
Business-oriented credit unions and community banks offer facilities to firms similar to bank offerings. Still, they are often limited in their scope of offering when it comes to credit approval for the business capital you require.
The issue? The banking system's stability requires that loans be solidly backed up by collateral, cash flow, personal guarantees, and the bank's insistence that certain shall we call them ' relationships' on your balance sheet stay intact. Any one of those can knock your firm out and have your company classified as ' unbankable.' In SME finance, banks place a significant emphasis on owners' credit score and personal credit histories.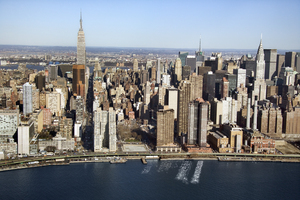 The problem that our clients have is that they are often using cash and not producing it! That's why our second solution, the asset-based line of credit... aka the ' ABL,' is a perfect alternative for business credit line needs. The interest rate will always be higher in non-bank business finance solutions, but it becomes a question of access to capital versus the cost of capital for many companies. These asset-based lending facilities are mostly structured as revolver facilities versus a term loan type of solution.
HOW TO APPLY FOR BUSINESS CREDIT TRADELINE NEEDS
To get approved, typical requirements for applying and for non-bank business lines include financial statements, business account bank statements, and appropriate ageing schedules for assets such as receivables and payables, as well as a summary of the credit profile of the firm. The application process is significantly shorter than more traditional business bank account application timelines, which have through credit rating processes subject to credit approval for a final facility limit. ABL business line of credit lenders have a total focus on assets and asset turnover.
HOW DOES A BUSINESS LINE OF CREDIT WORK?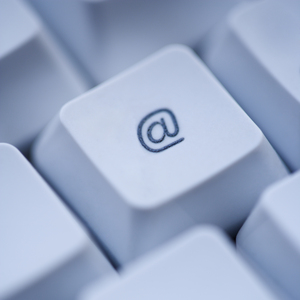 Instead of focusing on ratios and formulas for cash flow coverage for small businesses, this type of facility focuses on your business assets. Your receivables, inventory and even fixed assets (yes, your fixed assets!) such as real estate ( if applicable ) are combined into one borrowing facility that allows you to draw on funds as needed. When it comes to how to increase a business credit line ABL type facilities almost increase themselves as your asset base and sales grow . Surprisingly the borrowing leverage on these 3 different asset accounts is even more generous than bank lines - although they almost always come at a higher borrowing cost when it comes to interest charges, etc.
CONCLUSION - UNDERSTANDING BUSINESS LINES OF CREDIT
The small business owner search for capital and working capital requirements can seem never-ending, including to get a business line -
If you're looking for clarification on ' QUESTIONINGLY ' when it comes to business credit lines and borrowing alternatives to your firm, speak to 7 Park Avenue Financial, a trusted, credible and experienced Canadian business financing advisor who can assist you in your borrowing needs. Let our business advisor team help you access the right business LOCs.
Click here for the business finance track record of 7 Park Avenue Financial