YOUR COMPANY IS LOOKING FOR BUSINESS FINANCE SOLUTIONS !
You've arrived at the right address ! Welcome to 7 Park Avenue Financial
Financing & Cash flow are the biggest issues facing business today
ARE YOU UNAWARE OR DISSATISFIED WITH YOUR CURRENT BUSINESS FINANCING OPTIONS?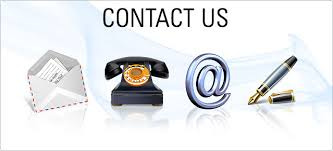 CONTACT:
7 Park Avenue Financial
South Sheridan Executive Centre
2910 South Sheridan Way
Suite 301
Oakville, Ontario
L6J 7J8
Direct Line = 416 319 5769
Office = 905 829 2653

Fax = 905 829 2653

Email = sprokop@7parkavenuefinancial.com
Business debt financing sometimes requires a fresh look by owners/financial mgrs. In effect we're asking if you're ready to ' outsource' your thinking when it comes to company cash flow finance, especially when your current strategy isn't working. Let's dig in.
If financing a business isn't one of the largest challenges entrepreneurs/owners face it's certainly right up there in priority.
When it comes to taking on additional debt in the there are some key words to live by. Those words:
Ensure you have matched the term of any loans to the timing of your needs
Be cognizant of the interest rate options and costs
Ensure you understand who offers solutions for your business finance needs - It might be time to ... outsource your thinking in this area!
Stay on top of your financial performance
All 'debt ' doesn't necessarily add obligations to the ' liability' section of your balance sheet. Take receivable financing/factoring for example. It simply collateralizes your receivables and provides an ongoing amount of cash flow. It's a business credit line with no ceiling provided your sales are growing and your collections are turning over. It's all about those days sales outstanding.
Why does asset monetization in the form of A/R financing and inventory finance continue to grow as an alternative to the bank solution in Canada. The key reason is that it provides a fast and efficient solution to ongoing cash requirements. Another reason is the ability for new or smaller growing companies to access cash flow for sales in Canada, as well as taking on larger contracts or orders in the U.S. or even overseas. (Outside North America will often require some form of credit insurance on your sales/receivables)
A/R Finance isn't always the ' holy grail ' for owners/finance mgrs. The reason for that specifically is that this form of finance requires solid decent gross margins that can handle the additional finance costs. One way to alleviate that substantially is to continually focus on good receivable collection performance.
Company cash flow finance via A/R factoring is successful when you adhere to the following advice:
Understand your collection cycle, especially if you have slow paying clients
Realize that traditional finance often is unable to handle rapid growth
Understand the A/R Finance price model - what you are paying for - keep an eye on those gross margins which should be at least in the 20% range in general
Realize that alternative finance solutions such as AR Financing are often short and intermediate solutions, typically lasting a year or two
If you're willing to ' outsource ' your thinking on both traditional and alternative finance solutions seek out and speak to a trusted, credible and experienced Canadian business financing advisor who can assist you with your business finance needs.