YOUR COMPANY IS LOOKING FOR BUSINESS FINANCE !
You've arrived at the right address ! Welcome to 7 Park Avenue Financial
Financing & Cash flow are the biggest issues facing business today
ARE YOU UNAWARE OR DISSATISFIED WITH YOUR CURRENT BUSINESS FINANCING OPTIONS?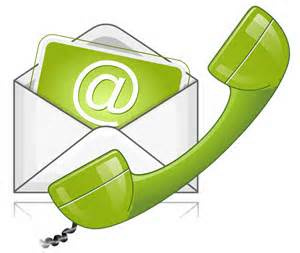 CALL NOW - DIRECT LINE - 416 319 5769 - Let's talk or arrange a meeting to discuss your needs
EMAIL - INFO@7parkavenuefinancial.com
7 Park Avenue Financial
South Sheridan Executive Centre
2910 South Sheridan Way
Suite 301
Oakville, Ontario
L6J 7J8
Direct Line = 416 319 5769

Office = 905 829 2653

Email = sprokop@7parkavenuefinancial.com
Business finance, we maintain, doesn't have to be a mystery to the thousands of businesses in Canada that are constantly searching for commercial lending solutions that meets their requirements. And as for the word ' PRISTORACTIONAL ' - we made it up - it doesn't't exist, but the word ' SOLUTIONS ' does, and they can be found without any help from the worlds greatest minds! Let's dig in.
Taking on debt or ' monetizing ' existing assets must always have repayment taken into consideration - from the bank or commercial lenders perspective that's the focus.
Business owners/managers need to be able to demonstrate clear repayment - that demonstration comes from assets being monetized - (inventory / receivables), past historical cash flow, or current ongoing profit generation. Repayment of asset monetization financing (lines of credit, etc) must be demonstrated through asset turnover. We're constantly amazed at how many owners/managers don't understand how asset turnover plays into overall return on equity.
More amazement? Business plans that focus mostly on sales and ' hockey stick' type projections without realistic assumptions on cash flow, collection turnover, etc.
If your business does in fact have profits you are significantly more eligible for financing such as term loans. Start up or early stage revenue firms who can demonstrate reasonable cash flow and profit projections are advised to check out the federal Govt Guaranteed Small Business Loan program. By the way it can be used to purchase an existing business also.
If your business has 1. historical, 2. present and 3. future (realistic) projected cash flows you are eligible for ' UNSECURED ' loans based solely on those cash flows, but we caution clients that holy trinity above must be proven.
Your ability to articulate your businesses ' OPERATING CYCLE ' allows you to access significant capital when it comes to financing current assets. Those financing options include:
Bank operating lines
Asset based non bank lines of credit
Receivable Financing
A/R financing
Refundable Tax Credit Financing (Most commonly the SR&ED program
PO Finance
Revenue based loans
Many businesses require the purchasing of assets that will allow that to either operate more efficiently or stay competitive. Here solutions abound in Equipment financing and leasing solutions. Any asset or technology from 2k to the millions can be financed based on asset equality and proof of repayment ability.
Aside from bank financing these financing facilities are very much based on your actual sales and ability to collect and turnover assets.
So whets the bottom line? Simply that with the right assistance and focus you can leverage your balance sheet, access cash flow through existing assets, or utilize current and future sales potential to monetize your business properly . Consider seeking out and speaking to a trusted, credible and experienced Canadian business financing advisor who can assist you in... solving the mystery!