YOUR COMPANY IS LOOKING FOR A REVOLVING BUSINESS CREDIT FACILITY!
ASSET BASED FINANCING FOR WORKING CAPITAL NEEDS
You've arrived at the right address! Welcome to 7 Park Avenue Financial
Financing & Cash flow are the biggest issues facing business today
ARE YOU UNAWARE OR DISSATISFIED WITH YOUR CURRENT BUSINESS FINANCING OPTIONS?
CALL NOW - DIRECT LINE - 416 319 5769 - Let's talk or arrange a meeting to discuss your needs
EMAIL - sprokop@7parkavenuefinancial.com
7 Park Avenue Financial
South Sheridan Executive Centre
2910 South Sheridan Way
Oakville, Ontario
L6J 7J8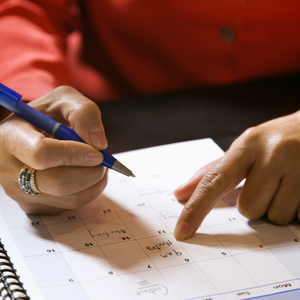 A Credit Line for business? The other day we were talking to a business lawyer friend of ours, and we asked him which was better, the traditional Canadian chartered bank line of credit, of the non-bank ' ABL Commercial Finance ' facility. Being a lawyer of course he started with. 'Well on one hand, but then again on the other hand ...' we wanted to get a bit more specific than that though. So let's dig in.
CANADIAN BUSINESS HAS TWO CHOICES FOR A BUSINESS CREDIT LINE
The reality. You have two choices for revolving lines of credit in Canada. They are both suited to companies that are growing, but non-bank ABL's fill the gap for many firms that can't acquire the traditional financing they need from chartered banks in Canada. That might be due to a lack of proper equity or profits that are struggling for a temporary period.
Both bank credit lines and asset-based lending facilities can also be used for other purposes, other than day to day financing. That might include acquiring another business.
ASSESSING THE COST OF TRADITIONAL BANK AND ASSET BASED CREDIT LINES
A key area that always becomes a discussion point with clients is the cost of these two different credit facilities. On balance, asset-based lines of credit are more expensive. However, while cost is no doubt a factor in financing any business suffice to say that access to capital is just as important. We quite frankly remember one client who hasn't significantly increased their borrowing power after having considered an ABL COMMERCIAL FINANCE facility. These facilities grew popular in the United States and are now offered in Canada.
TWO KEY BENEFITS OF ASSET BASED REVOLVING CREDIT LINES
In fairness, on occasion better quality borrowers will find they can equal or better bank pricing, but on balance they can expect two things from an ABL credit line:
INCREASED BORROWING POWER
HIGHER COST OF FUNDS
WHAT IS REQUIRED FOR APPROVAL OF AN ABL FACILITY IN CANADA
The basic mechanics of setting up either a commercial bank facility or ABL in Canada isn't that different. You need to be able to demonstrate that you can produce ongoing financial statements, as well as proper regular reporting on aged accounts receivable, payables, inventory summaries, etc.
We suppose that you can set up a bank line of credit for almost any amount, even unsecured for smaller facilities. These smaller facilities via a Canadian chartered bank don't even require regular reporting, and as much emphasis is also placed on the owner's personal credit as the business, as all business owners in Canada guarantee their credit facilities. There's rarely any chance of getting around that one!
WHAT AMOUNT CAN YOU BORROW UNDER ASSET BASED LOANS?
But when it comes to a ' real ' credit line of business typically 250k facilities are the entry point. And the upper limit. There is no upper limit if your firm has financial strength! Remember these are not-term loans with fixed repayments - they simply revolve around your drawing down of cash flow needs for day to day funding providing high leverage of the balance sheet assets. They are highly effective for the SME and middle-market enterprises in Canada.
We stress to clients that if there is one key benefit to ABL facilities over bank lines it's simply that margin power is more generous - typically accounts is financed at 90%, Inventory anywhere from 25-75%, and the uniqueness of an asset-based credit line is that you can borrow against unencumbered fixed assets also - bottom line equals more cash flow for your company to access. Owner-occupied real estate equity can also be included as a part of the credit line if required - providing even more asset coverage via the balance sheet.
CONCLUSION
Bottom line - when it comes to business credit lines and the need for a revolving line of credit , you have a choice in Canada. While bank facilities are low cost and plentiful, if your firm can't quality of has special needs ABL credit comes to the rescue. Seek out and speak to a trusted, credible and experienced Canadian business financing advisor who can assist you with your commercial financing needs.
Click here for the business finance track record of 7 Park Avenue Financial


Stan Prokop
7 Park Avenue Financial/Copyright/2020/Rights Reserved