YOUR COMPANY IS LOOKING FOR AR FINANCE VIA FACTORING COMPANIES IN CANADA!
RECEIVABLE FINANCING SOLUTIONS FOR BUSINESS CAPITAL NEEDS
You've arrived at the right address!
Welcome to 7 Park Avenue FinancialFinancing & Cash flow are the biggest issues facing business today
ARE YOU UNAWARE OR DISSATISFIED WITH YOUR CURRENT BUSINESS FINANCING OPTIONS?
CALL NOW - DIRECT LINE - 416 319 5769 - Let's talk or arrange a meeting to discuss your needs
EMAIL - sprokop@7parkavenuefinancial.com
LOOKING FOR THE BEST RECEIVABLE FINANCING SOLUTION?
There's nothing like a ' Danger Ahead' sign up the road to catch a Canadian business owner's attention. That's why we're pointing out several things today concerning factoring companies in Canada, how they work, and why ar (accounts receivable) finance from a factoring company may be the best thing that ever happened to you... or the worst. Talk about a balanced perspective!
What is accounts receivable (AR) financing?
More often than not, when Canadian firms look to AR Finance as an alternative, it's out of an immediate need, often almost survival. They might be finding themselves in several positions, including having to restructure their firm or the debt, downsizing, or addressing the worst and best problem of all - Hypergrowth with strong revenue increases.
From our vantage point, factoring companies in Canada often address' the short term fix' stage when it comes to short-term cash advance needs around current assets typically made of receivables and inventories.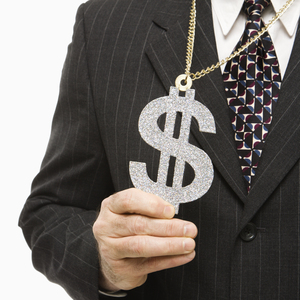 THREE MAJOR BUSINESS CHALLENGES
The 3 most common situations that caused these challenges are :
Poor management (that might be you, unfortunately)
Being undercapitalized
Over-leveraged
So how does a traditional factoring program work - and what's the good and bad in all that when working with a factoring provider.
BENEFITS OF AR FINANCE = QUICKER CASH FLOW!
Simply speaking, the factoring process is an immediate solution that makes cash available for your firm for your unpaid invoice value - at a time when pretty well no one else will give you the amount you need, if they'll give you any at all - At 7 Park Avenue Financial we will ensure you are not in any long term contract or subject to terminations fees or monthly minimums as is the case with many factoring companies.
RECOURSE VS NON-RECOURSE?
Non-recourse factoring is also available, allowing you to ensure that you can transfer bad debt and collection risk, if you choose, to the factor. Revenue requirements for monthly revenue are not an issue in factoring - if your business sells to another business you are eligible for funding!
When you implement the solution, you're in a position albeit at a cost, to grow your business again, pay and hire people, and take supplier discounts and price advantages. And all of this is done without debt and without diluting the ownership of your firm.
So, let's recap how things work, emphasizing the good and somewhat 'unfavourably viewed ' aspects of this method of Canadian business financing.
HOW DOES FACTORING WORK FOR PAYMENT
Here's how it works: You typically receive approx 90% of all unpaid invoices you submit, and you can submit pretty well as often as you like, even daily. The bottom line, as you sell, you get cash: same business day- or the next day within 24 hours at the latest - with no application fee or additional fees for your facility.
So what could be the downside of this ' traditional' factoring? The daily mechanics are not always viewed positively by the business owner; credit limits are set on your accounts in some cases. In most cases, collection services are provided by the factoring firm.
FACTORING RATES / FEES
Generally, the invoice factoring finance cost for outstanding invoices is in the 1.5% range, meaning that if you finance a $ 10,000.00 invoice for 30 days, you have a financing charge of $ 150.00. Is that a lot? We'll let you decide once you benchmark it against the advantages of your AR Program. Factoring fees are not expressed as an interest rate, a fact misunderstood by many - it is simply a fee or factoring discount.
Advances rates for a factoring service tend to be in the 90% range, meaning that you can borrow more on your outstanding invoices versus a bank loan. An invoice factoring service cannot compete with a bank on ' rate ' and cost of financing, but it is an easy and efficient method to access the working capital you need when your firm doesn't qualify for all the bank financing it needs.
BANK FINANCING VERSUS FACTORING
How is invoice factoring different from a bank loan? Your personal credit score is significant for a traditional bank loan but has little importance or effect on qualifying for a receivables loan facility. Factoring services are, in effect, a subset of asset-based lending which focuses on assets, not rations, covenants, outside collateral, etc., as required by banks. Banks in Canada usually require a minimum credit score of 650 to receive their low rates.
While a term loan from a bank has a fixed repayment term, factoring is flexible, and you are only paying for what you use and draw down on. Instant access and quick access to cash is the main feature of third party receivable financing. All types of businesses can apply.
AR Finance is probably the most popular aspect of asset-based lending in Canada and is utilized by thousands of companies. A bank loan solution will also require a certain ' time in the business ', typically 2 years or so while factoring accounts receivable can be achieved even for startups.
LOOKING FOR SELECTIVE RECEIVABLES FINANCE?
Many industries, such as the trucking or staffing industry as examples, are huge uses of factor finance. As financial institutions, banks will not offer ' spot factoring, 'which is essentially selective invoice discounting and available from most factors for invoices under 90 days- allowing you to get paid and receive cash for your business needs.
When factoring credit checks and credit history on your firm are not the focus, unlike bank credit lines which focus on profits, balance sheets, and historical cash flow.
As a form of financing where your business strength of your balance sheet or income statement is not the focus, factoring becomes a welcome solution for many businesses looking to grow without running into a constant cash flow issue around slow-paying customers! The funding process from invoice financing companies delivers same-day funding when cash flows are critical to your day-to-day operations.
Potential customers that are new or larger present no problem when factor financing is considered as the invoice payment for a receivable finance solution takes care of that! Access to cash from customer invoices is the heart and soul of any small business.
The application process for a factoring facility is easy and quick, and there is no specific requirement for any size of annual revenue. Your receivable invoices are the main focus, based on their overall general credit quality and your experience with the customer. Your discount rate and any miscellaneous processing fees are reviewed when you enter into the factoring agreement. A good facility will have no minimum volume fees.
Is there a better way to enter into the right program with factoring companies in Canada? One method is the confidential invoice financing facility. Here you get all the benefits of AR Finance, but at the same time, you are billing and collecting your own receivables.
WHEN SHOULD YOU CONSIDER AN INVOICE FINANCE SOLUTION?
How do you know when you're ready to consider such a program for the best factoring solution? A few basic ongoing calculations of your sales to receivables, collections and inventory turnover analysis should allow you to determine whether you have a financing need that the traditional chartered bank solution might not serve.
Click here for the business finance track record of 7 Park Avenue Financial
And remember, this type of financing can often be bundled together in an asset-based line of credit that margins both receivables and inventory. A line of credit is, of course, not a ' business loan ' in the sense of a term loan - you are simply cash flowing from your accounts receivable.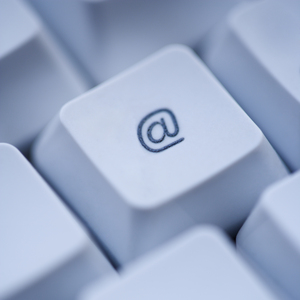 CONCLUSION - RECEIVABLE FACTORING
Factoring financing companies offer small and medium-sized businesses a method to access cash flow if they cannot obtain some of all the bank credit they need to run and grow a business. Factoring receivables via invoice factoring services improves your business's cash flow and puts you in charge of your business's financials.
Speak to 7 Park Avenue Financial, a trusted, credible and experienced Canadian business financing advisor - get the straight goods on those warning signs on invoice factoring companies.
FAQ: FREQUENTLY ASKED QUESTIONS
What is a factoring company?
A factoring company is a finance company that purchases another company's invoices against the accounts receivable of the business.
What are the benefits of AR finance?
The key benefit of A/R financing is that it facilitates access to immediate cash flow on future sales invoices.
How Much Does a Factoring Company Charge?
A factoring company charges businesses a fee, which is the discount they charge for the advancing funds on invoices. For example, if the factoring fee is 1% on a $30,000 invoice, the fee is $300 to finance the invoice. The longer the invoice is outstanding, the larger the fee will be, so asset turnover and staying on top of collections are important. The longer it takes your customer to pay off the invoice fully to the factoring company, the higher the rate will be.