Lender Financing Solutions - Financing Services For Lenders
Lender To Lender Finance & Business Loans Solved!
YOUR COMPANY IS LOOKING FOR LENDER FINANCING!
GET RID OF THE BUSINESS CAPITAL CHALLENGE ONCE AND FOR ALL
You've arrived at the right address! Welcome to 7 Park Avenue Financial
Financing & Cash flow are the biggest issues facing business today
ARE YOU UNAWARE OR DISSATISFIED WITH YOUR CURRENT BUSINESS FINANCING OPTIONS?
Call Now - Direct Line - 416 319 5769 - Let's talk or arrange a meeting to discuss your needs
EMAIL - sprokop@7parkavenuefinancial.com
7 Park Avenue Financial
South Sheridan Executive Centre
2910 South Sheridan Way
Oakville, Ontario
L6J 7J8


WHAT IS LENDER TO LENDER FINANCE? HOW DOES LENDER FINANCE WORK?
Lender to lender financing is commercial and consumer lenders' ability in traditional and alternative/fintech marketplace to access lines of credit or term loans collateralized by portfolios of loans.
WHO ELSE WANTS A GOOD PARTNER IN LENDER FINANCING?
If you are not a bank, Lender finance is all about working with the best partner and/or advisor. The ability to achieve growth in your portfolio and maximizing lending power is all about industry expertise. At 7 Park Avenue Financial, we're laser-focused on ensuring you get the type and amount of business loan/lender financing you need. That allows you to write more business and grow profit while maximizing return on equity and avoiding the debt vs equity conundrum as you grow business. Equity finance vs debt financing analysis will always help your firm determine the best options. Lender finance banks and commercial competitors provide these solutions.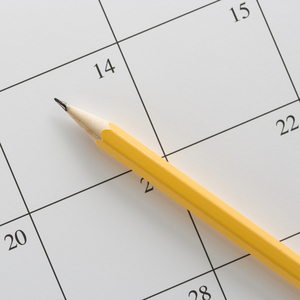 WHY ALTERNATIVE SPECIALTY LENDING?
Specialty lenders/alternative lenders such as your firm are successful because you know how to source and underwrite and manage your portfolio compared to traditional bank lending. The Canadian landscape in specialty lending is diverse and covers various industries and small businesses, some of them quite new. No one type of specialty finance is going to cover every firm's needs. Your firm wants a custom solution tailored to your industry-specific and company-specific needs.
You are looking for a finance company lender with a knowledge of your industry that mirrors your own management/ownership team. That dual synergy translates into success via growth financing! Massive disruption is happening in the consumer sectors and small business loan specialty finance and financing for lending industry needs. Borrowers know they have alternatives to the traditional financial institution for business and consumer loans.
TRADITIONAL LENDING VERSUS ALTERNATIVE /FINTECH LENDING
New alternative business models for growth finance lending and payments are competing more than ever with traditional financing, such as the major Canadian chartered banks, who were in the past the main ' go-to ' when it came to wholesale financing.
WHAT IS YOUR FIRMS ' SECRET SAUCE' IN YOUR FUNDING SOLUTIONS
Every firm focuses on leveraging the technical aspects of their business and redesigning their customer platform/experience. Technology is all over specialty lending solutions these days. Successful firms market, process and service portfolios; even ' traditional' lenders offer digital solutions more and more. Alternative data and Artificial Intelligence are the new buzz words. Small businesses increasingly turn to alternative lending sources for their financing options and capital and cash flow needs from a marketing opportunity. That is why good lender finance loans are the 'secret sauces ' to competing with larger players when it comes to lending companies in Canada.
THE IMPORTANCE OF TECHNOLOGY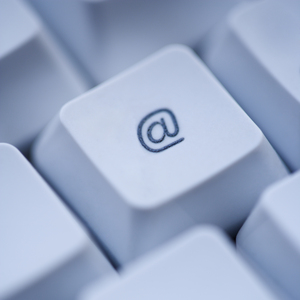 Even companies such as Paypal and Shopify offer finance solutions as financing companies and sources of funding for businesses for small business owners and consumers requiring capital. These solutions have become known as a viable alternative to a bank loan for many companies. They offer a type of financing that a traditional financial institution would not be able to offer.
That has arisen to a huge growth in alternative financing versus bank loans for small businesses. A quick turnaround coupled with higher rates seems to be the new mantra! For example, the 'MCA' merchant cash advance in Canada has put a huge dent into the traditional factor finance/invoice factoring firm allowing the business owner quick access to lump sum cash via this alternative lending industry segment sometimes referred to as Canadian subprime lenders, including subprime mortgages in Canada.
Asset based lenders are another major industry segment seeking business capital. Micro loans and micro financing companies are enjoying strong growth, as is financing for retailers and servicing loan needs. Peer-to-peer lending, aka 'p2p' lending, is fast becoming a well-known term in alternative finance.
Underwriting techniques, including portfolio analysis, play heavily in the use of technology in Specialty Finance. In-person applications and client meetings are now handled via online solutions, including mobile devices! Short term loans/merchant advances are everywhere in the marketplace, and these firms are enjoying explosive growth with the help of the right lender finance group.
WHEN IT COMES TO GROW AS WELL AS HOW TO START A LENDING BUSINESS IN CANADA, IT'S ALL ABOUT SPEED!
Successful firms in specialty finance are known for getting client transactions completed, and your ability to move on to and fund new transactions is key. Never has specialty finance moved so quickly with the emergence of internet/fintech strategies for marketing and customer engagement. You are primarily looking for a lender financing solution to expand lending - no firm wants to turn away business based on internal funding strategies. You, therefore, need a partner to expand your growth potential.
HOW DOES 7 PARK AVENUE FINANCIAL HELP? THE SPECIALTY LENDING COMPANY FINANCE SOLUTION!
THE LENDER GROWTH CHALLENGE: INDUSTRY EXPERTISE REQUIRED!
As a specialty finance firm, your need to access the appropriate credit market and lender loan facilities. If you're unable to issue commercial paper or bonds, etc., your best alternative solution is via financial intermediaries. We're focused on ensuring maximum liquidity in your client portfolio. That type of funding capability allows you to keep existing clients and fund new clients via your particular custom funding solutions. Your company might require a financing revolver/line of credit, or in some cases, a term loan might be the final or complementary solution. The specialty finance market typically includes the receivable factor industry, as well as asset based lending.
However, many companies are successful in unique niches that might include :
Auto financing
Consumer receivables
Refundable tax credit ( SR&ED) loans, etc.
MANAGING CREDIT QUALITY IN YOUR LOAN PORTFOLIO
Lender financing is all about achieving working capital for future success. A fintech lender finance program is one of the most sought-after funding solutions today. Lending for the factor and asset based lending also dominates specialty finance borrowing. No industry, lender finance included, is immune to risk. The ability to constantly grow a portfolio while maintaining acceptable credit quality is key. As a lender finance borrower, your firm must be able to discuss/demonstrate its ability to put the right controls in place as your company grows.
YOUR UNDERWRITING PROCESS
Underwriting guidelines must be clear and demonstrable, as well as your firm's ability to provide client loan documentation and information around your MIS systems. These issues are paramount to be successful in attracting a secured lending funder. Documentation in your files should include applications, copies of original promissory notes or loan docs, third-party credit reports, and risk analysis based on your firms ' credit box '.
Your lender will want to ensure your systems are in place and there is the ability to test your processes. That will, of course, lead to an appropriate level of reporting every month to ensure proper due diligence is taking place. In certain cases, customer-specific issues must be well documented, for example, payment extensions or allowances. Naturally, every firm has its own policy regarding credit guidelines within its industry business model. As a responsible lender, you must demonstrate the ability to verify that a borrower has the potential to repay your debt.
Lender financing has never been more in demand than today! It would help if you had specialized assistance and someone familiar with specialty lender finance companies. At 7 Park Avenue Financial, we are familiar with lender funding solutions, and we want to help you manage any of the exceptions and risks related to your business.
WHAT DOCUMENTATION WILL A LENDER FINANCE COMPANY REQUIRE FOR INITIAL REVIEW
Typically it would help if you were prepared to offer the following information as part of your loan application submission to Lender Finance Companies :
Executive summary/business plan
Articles of Incorporation
Portfolio ageing summaries
Management Bio
Historical and Current Financials
Sales Projection
Current Secured Lender information
Overview of Credit Policy / Credit Risk Management and a sample loan document
In some cases, a PNW statement of management may be asked for. The ultimate success in additional finance will allow you to grow your portfolio, but working with the right specialty finance funder is equally important. Attractively priced funding/interest rates to a diverse client base is the essence of successful lender loan facilities in both consumer and business markets.
We know the lender finance industry and the dual-edged sword of opportunity and challenge in middle market specialty lending and lender finance options. Speak to an experienced business finance firm that will help you keep your company growing. Specialty finance is unique, and we want to accommodate your specific needs.

CREDIT FACILITIES WITH LENDING POWER TO GROW!

LENDER TO LENDER FINANCE - SOLVED!
The Bottom Line? Business owners know that Specialty finance funding will always fluctuate with the economy and interest rate factors. Successful firms such as yours will always be reviewing growth potential versus potential loan losses in bad times and better economic times. A good secured lending funder is the best partner in all economic cycles, pandemics included! Talk to 7 Park Avenue Financial for information on innovative financial solutions to your specialty finance product/products.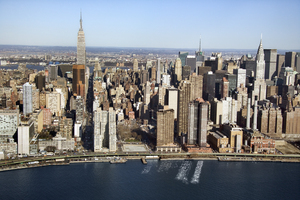 CONCLUSION
Your firm is looking to move on from the private institutions, angel investors, and venture capital firms and even some traditional banks who would require equity in your company in turn for providing access to funding - we know the lender finance industry and the dual-edged sword of opportunity and challenge in middle market specialty lending and lender finance options.
Speak to an experienced business finance firm that will help you keep your company growing via lender financing solutions. Specialty finance business lending is unique, and we want to accommodate your specific needs and help you grow over the long term.
Click here for the business finance track record of 7 Park Avenue Financial



Stan Prokop
7 Park Avenue Financial/Copyright/2021/Rights Reserved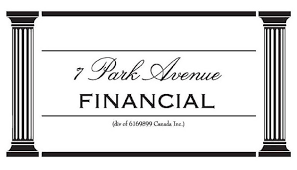 ' Canadian Business Financing With The Intelligent Use Of Experience '
STAN PROKOP
7 Park Avenue Financial/Copyright/2022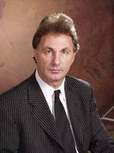 Stan Prokop is the founder of 7 Park Avenue Financial and a recognized expert on Canadian Business Financing. Since 2004 Stan has helped hundreds of small, medium and large organizations achieve the financing they need to survive and grow. He has decades of credit and lending experience working for firms such as Hewlett Packard / Cable & Wireless / Ashland Oil