Business Loan Finance Solutions in Canada: Financing For Entrepreneurs
Why Your Company Needs to Start the Search For Proper Working Capital Financing Methods
YOUR COMPANY IS LOOKING FOR A CANADIAN BUSINESS LOAN & WORKING CAPITAL FINANCING SOLUTIONS!
You've arrived at the correct address! Welcome to 7 Park Avenue Financial
Financing & Cash flow are the most significant issues facing businesses today
ARE YOU UNAWARE OR DISSATISFIED WITH YOUR CURRENT BUSINESS FINANCING OPTIONS?
CALL NOW - DIRECT LINE - 416 319 5769 - Let's talk or arrange a meeting to discuss your needs
EMAIL - sprokop@7parkavenuefinancial.com
LOOKING FOR BUSINESS LOANS IN CANADA?!
Working capital financing and business loan finance solutions are always challenging for Canadian business owners and financial managers. After talking to many of our clients, we can safely say that challenge is you guessed it... anxiety-inducing. So it's about time to start the search for the proper funding can capital for your business. Let's dig in on the types of working capital loan your company might need
DEFINING YOUR CAPITAL AND CASH FLOW NEEDS
Although many business folks believe their challenges are unique in many respects, the reality often is that specific characteristics always define your working capital and cash flow needs depending on what industry you operate in.
But one thing is for sure; you have more choice than ever in your search for proper capital to grow sales and profits and face the challenge of negative working capital versus growth needs.
FUNDING THE GAP IN YOUR CANADIAN BUSINESS FINANCING NEEDS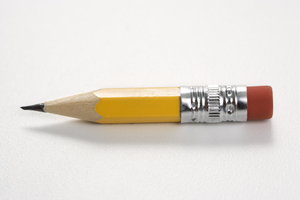 THE CANADA SMALL BUSINESS FINANCING PROGRAM / GOVERNMENT FINANCING PROGRAMS
One of the best programs, bar none in Canada, is a government-sponsored guaranteed loan sponsored by certain financial institutions that go by the name of CSBF loan or BIL loan. Most people commonly call it the SBL Loan, which stands for Canadian small businesses and the entrepreneur/business owner- No personal assets need to be pledged for the loan.
This is a term loan structure with lump-sum payments via fixed installment from the financial institution,
Loan terms are typically over a 2-5 year term for monthly payments/debt payments made monthly. There is only one problem with it, as we tell our clients. Franchise finance and franchise financing programs are often funded under government loans.
Although interest-free loans are not available in some instances, payments may be temporarily deferred for a short period. Rates and limits are determined based on federal government program guidelines. The business owner's credit score must be satisfactory - generally in the 600+ range for the personal credit score.
This program is not the government Cerb program tied to income support - it is a business term loan financing new equipment/ used equipment, leasehold improvements and real estate. Even not-for-profit organizations may apply. The personal guarantee is limited under the program - which is another plus.
The business development bank is also another government-oriented finance solution via this crown corporation.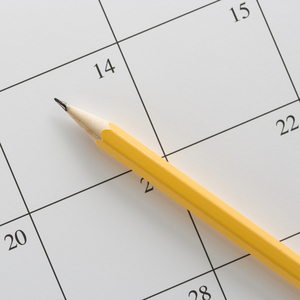 WHAT CAN BE FINANCED UNDER THE FEDERAL GOVERNMENT LOAN PROGRAM
It's simply the program covers only purchasing of equipment and finance of leaseholds and real estate. So while it's an excellent solution for start-ups or younger firms, it clearly won't help in the cash flow challenge. Let the 7 Park Avenue Financial team effortlessly walk you through the application process with the right supporting documentation, including a business plan for financing and cash flow projections for a financing proposal we prepare for you!
The Government loan is a reliable financing mechanism for restaurant loans, start-ups, and franchises - thousands of businesses use the program annually when they are looking for funds access to funds and don't have the traditional financial resources or collateral for another eligible financing of a more traditional nature.
Farm loan programs and loans for agriculture are also available from the federal government. Most borrowers are concerned about the business loan rate of interest, which in this case, is very competitive. Financing equipment needs can also be accessed via traditional lease financing. Real estate financing can also be accomplished via commercial real estate loans and mortgages.
Working capital needs are common day-to-day business needs - other terms are operating lines of credit and net working capital. The two most common assets in this category are receivables and inventories.
So, short-term working capital needs for Canadian small business owners need to be addressed within those two asset categories if you're looking for flexible repayment terms on these assets outside of a term loan at good interest rates.
FOCUSING ON ASSET TURNOVER GENERATES CASH FLOW WITHOUT BORROWING
What business person doesn't embrace the term 'free'?! There's actually some free financing! Its supplier financing, because the credit suppliers grant you has no financing charges applied to it, and by delaying payment of your payables, you are in effect generating cash flow and working capital. But that must, of course, be balanced off by the need to maintain positive supplier relations in the context of a long-term business relationship.
Of course, a great problem to have is growing sales, and often the biggest challenge in the working capital environment is the fast or dramatic growth of revenues. Sales are great, and fast-growing sales are even better, but at the end of the day, they require your additional investment in receivables and inventory. Business bank loans are often not available for 'fast-growing' companies!
FINANCING RECEIVABLES AND INVENTORY - WORKING CAPITAL FINANCING CANADA
How can your firm finance receivables and inventory? Understanding working capital loan vs line of credit solutions when it comes to other business loans from traditional banks and commercial finance companies
Bank operating lines - unsecured loans and credit line solutions
A/R Financing / Invoice Factoring - a working capital line of credit based on receivable invoice financing
Inventory financing - many companies are seasonal businesses with fluctuating needs around investments in current assets such as inventories and accounts receivable.
Floor plan financing
Asset-based lending - Non-bank full-fledged business credit lines from asset-based lenders
A permanent cash flow loan that injects working capital but is paid back on a long term basis
Sale-leaseback financing
Business Credit Cards / Merchant Cash Advances based on monthly sales / Short Term Working Capital Loans - Funds deposited into your business bank account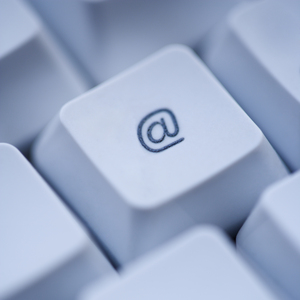 BUSINESS LINE OF CREDIT SOLUTIONS IN CANADA - TRADITIONAL AND ALTERNATIVE!
Most small and medium-sized businesses we talk to have a major challenge in obtaining the proper overdraft or line of credit facilities from their banks. They often have a hefty inventory component in their working capital needs and cannot get proper margining on inventory.
Alternative non-bank financing is increasingly popular in today's Canadian business finance environment. Alternative finance comes at a higher cost but often can be the source of financing that takes your company to the next sales and profit growth level.
CONCLUSION - WORKING CAPITAL LOANS CANADA
In summary, yes, working capital loans for small business can be challenging and complicated - And, as we stated, you can talk to a non-expert in this area, but we don't recommend that!
You need to determine what your cash flow needs are, how they will be met, and if your current financing strategy isn't meeting them, consider alternative methods of working capital financing.
If you're a Canadian based medium-sized or small business looking for short term or long term funding for business needs via funding solutions and want more information speak to 7 Park Avenue Financial, a trusted, credible and experienced Canadian business financing advisor who can help you end the search for working capital financing & business capital funding for your particular business needs that will allow you to grow revenues of products and services.
FAQ: FREQUENTLY ASKED QUESTIONS / PEOPLE ALSO ASK / MORE INFORMATION
What is a working capital business loan?
Working Capital loans are o taken by small businesses because they need quick access to funds for various purposes. This financing provides cash flow for day-to-day expenses and operating needs - These loans are not suitable for the purchase of long term assets or investments in the business or business acquisition purchases
How are working capital loans repaid?
Working capital loans can be repayable in any number of ways depending on their structure. The interest rate and repayment terms will be tailored to either cash flow or assets that are pledged - Borrowers should focus on key issues around the interest rate and term of the loan and the ability to repay financing out of operating cash flows.
Working capital loans can be secured or unsecured.
Is there a loan for startup businesses?
Startups can receive loans from several financial institutions, including Canadian banks and government crown corporations BDC. They offer business startup loans/start-up financing that includes flexible terms and attractive rates of interest to help you pursue your expansion plans when it comes to small business financing.

Banks don't just give loans to established businesses; they also offer financing programs and services tailored specifically to new ventures. The process can be time-consuming, so you must prepare an application with as much detail about the business plan as possible beforehand.
What is the working capital ratio?
This is a financial calculation with measures a company's short-term liquidity and its ability to meet short-term obligations by analyzing the ratio between current assets and current liabilities on the balance sheet - a ratio of less than 1 may mean a company is having trouble meeting short term obligations. Banks and other lenders use this ratio as a part of a financing approval process.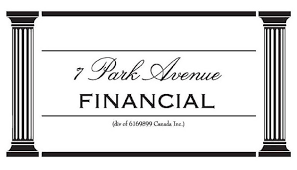 ' Canadian Business Financing With The Intelligent Use Of Experience '
STAN PROKOP
7 Park Avenue Financial/Copyright/2023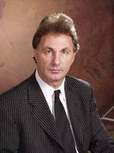 Stan Prokop is the founder of 7 Park Avenue Financial and a recognized expert on Canadian Business Financing. Since 2004 Stan has helped hundreds of small, medium and large organizations achieve the financing they need to survive and grow. He has decades of credit and lending experience working for firms such as Hewlett Packard / Cable & Wireless / Ashland Oil