Canadian Business Working Capital Financing Prospects On A Train To Nowhere? Here's The Fix
Working Capital Funding Solutions For Canadian Business
YOUR COMPANY IS LOOKING FOR CANADIAN BUSINESS WORKING CAPITAL FINANCING!
You've arrived at the right address! Welcome to 7 Park Avenue Financial
Financing & Cash flow are the biggest issues facing business today
ARE YOU UNAWARE OR DISSATISFIED WITH YOUR CURRENT BUSINESS FINANCING OPTIONS?
CALL NOW - DIRECT LINE - 416 319 5769 - Let's talk or arrange a meeting to discuss your needs
EMAIL - sprokop@7parkavenuefinancial.com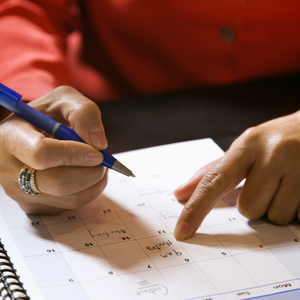 Canadian Business Working capital financing challenges sometimes have business owners/financial managers feeling they're on the proverbial train to nowhere.
What then are the issues, and are there traditional or new innovative financing strategies available? Let's dig in.
Financing of working capital is required for several circumstances in business - the challenge is determining what type of working capital financing is best designed to meet your business goals. That might include growth opportunities or just funding day-to-day operating capital for business operations.
WHAT IS WORKING CAPITAL CASH FLOW, AND WHY MUST IT BE ADDRESSED?
Your accountants will tell you that the definition of 'working capital is simply the subtraction of current liabilities from current assets. Though, those great accountants aren't necessarily the ones to address the actual challenge of accessing cash to cover those shortfalls that fall in between that 'ratio calculation.'
Our friends in accounting will also tell us that a ' good ' working capital ratio is 2:1, namely two times more current assets than current liabilities. A company can, of course, have ' negative working capital ' further exacerbating the ' cash crunch. '
At 7 Park Avenue Financial, we try and help clients instead understand the ' quality of earnings ' -namely how the financials look without accounting exercises around depreciation, etc. and ensuring that true profits come from higher sales and better a/r and inventory turnover, where the real profit and cash should come from!
Many business owners don't always realize they can avoid borrowing for cash simply by negotiating better terms with suppliers, thereby shortening their cash conversion cycle.
At this time, any commercial lender or bank will examine different types of information around your sales, credit profiles and background of owners, and the amount of financing you might require for a business capital need. Many firms these days are taking the ' quick solution ' financing approach, which has some major benefits but comes with some level of risk also. They look toward short-term working capital loans offered by many firms, including online portals, sometimes called merchant lenders.
Although rates are very high, the loan formula is straightforward - a loan for approximately 15-20% of your annual sales repaid that gives comfort to both the lender and the borrower on an installment basis. These loans are almost always 12 months in duration.
The ability to pay off these loans from ' sales revenues ' allows many firms to qualify. Some firms might have a business line of credit in place but need complimentary financing in addition to established facilities.
Firms that rely heavily on the inventory component of their business might wish to add to inventory and, on occasion, take advantage of special pricing and supplier discounts. Other firms might have initiatives around new geographic territories or marketing initiatives.
Many early-stage companies require working capital for their investment in r&d capital. At 7 Park Avenue Financial, we're big believers in FINANCING TAX CREDITS to accelerate cash flow. Some companies are in industries that are not ' asset-intensive, 'but they, of course, still require cash and are unable to pledge large amounts of hard assets or other collateral such as real estate.
Also, most business owners don't wish to raise additional equity, which of course, dilutes ownership. That is why several working capital solutions alleviate this problem. Our experience tells us that companies with growth potential and experienced managers who can demonstrate quality preparation of financials, a good BUSINESS PLAN, etc., will always be able to raise cash and access working capital loans.
HOW FAST CAN YOUR COMPANY GROW
The irony of the business owner's concern is, many times, that business is great. We hate getting technical with clients, but finance has a term called 'sustainable growth' - very simply put, it's the growth rate your firm can achieve without increasing leverage or the amount of debt to equity in your firm.
It's calculated as follows: ROE X (1-dividends paid out) ROE is, of course, return on equity, the amount of net income at the end of the year as a percentage of your firm's net worth. Perhaps we have surprised some business owners by telling them the exact day they will have to stop growing based on their inability or desire to borrow!
Anyway, our point is not that it's simply that at a certain point, you cannot grow your business anymore without debt. No one likes taking on too much debt.
WHAT IS AN ASSET-BASED WORKING CAPITAL FACILITY?
A better solution? An asset-based working capital facility. These lines of credit add no additional debt to your firm but gives you maximum liquidity for receivables, inventory, and even equipment you already own.
So, we promise no more technical financial discussion. Let's discuss the financing you need and the challenges you have. As we stated, it is ironic that many times the stress of managing working capital is related to success - you have new orders, contracts, the need to build up inventory, or perhaps you have granted special payment terms to new or existing customers.
At the same time, your firm has its own obligations to suppliers and term creditors such as the bank or equipment lenders, etc. We can say that the problem is undeniable when you have suppliers that want to get paid either upfront or in 30 days, but you have inventory buildup needs, and your customers are paying you in closer to 60 days, despite your terms of 30 days.
The traditional solutions are always too obvious, Canadian chartered banks for term loans or operating facilities, or even consideration to giving up some equity in your ownership.
That is why the appeal for an unsecured working capital loan is so desirable for many business owners. Those are solutions that are either desirable by many of our clients. The reality? Financial conditions and lack of collateral prohibit, in many cases, traditional financing.
Therefore those non-traditional, but getting less non-traditional solutions to look more and more attractive every day. By sacrificing one of two points of gross margin, true working capital, asset-based lending facilities can provide you with all the cash flow you need when it comes to financing inventory at aggressive loan to value, 90% of receivables, and, as we said in some cases equipment and even purchase orders.
BENEFITS OF PROPER BUSINESS CAPITAL LOAN FINANCING
So what is the final effect of a true working capital facility - it's financially much better than taking on term debt or selling equity ownership, etc. By maximizing a true working capital facility, we have just shown you that you have increased sales, increased profits, and have not taken on additional debt or given away any portion of your equity stake.
Many firms may choose to take advantage of working capital term loans via the crown corporation supported by the Canadian government. Their solutions are complementary to existing senior lenders and therefore are a good bridge between debt and equity.
Larger transactions in this area are termed ' mezzanine financing and, in essence, are unsecured cash flow loans. Typical uses of cash flow short term or long term loans are reduced accounts payable or addressing the cost of additional investments in accounts receivable and employee costs, including salaries, etc.
Your company might be a ' victim ' of the seasonal tendencies that occur in many industries, therefore requiring additional management focus on the proverbial cash flow credit crunch.
KEY POINT - Business owners must differentiate between long-term capital needs and short-term cash flow requirements. The concept of matching finance to the appropriate balance sheet asset is key. Asset acquisitions should be financed through long-term debt solutions such as EQUIPMENT FINANCING.
Many firms looking to acquire owner-occupied premises should, of course, consider a commercial mortgage as the proper debt financing in this regard.
In many instances, either a new or amended BUSINESS LINE OF CREDIT will provide the cash flow with your company's needs.
Either a traditional bank facility or an Asset-based line of credit can provide your company with cash flow that matches sales growth and the covering off of the additional investment your firm must make to carry accounts receivable and inventories.
For smaller firms, a small business factoring service will often solve the problem. Canadian businesses that cannot qualify for traditional bank credit facilities can easily access non-bank asset-based lending facilities.
These facilities will almost always provide more access to credit than bank margining of the balance sheet. While more expensive, you can provide your firm with the cash you need to cover the business operating cycle.
FACTORING / ACCOUNTS RECEIVABLE FINANCING / CONFIDENTIAL RECEIVABLE FINANCING
Factoring companies in Canada offer, under the umbrella of asset-based lending, allows a company to sell receivables on an ongoing basis as soon as sales are generated. Our recommended solution in this area is Confidential A/R Finance, allowing you to bill and collect your own invoices and take advantage of all the benefits of factoring.
The GOVERNMENT OF CANADA SMALL BUSINESS LOAN PROGRAM for capital loans is one of the best loans for business in Canada. An excellent vehicle for small businesses in financing three specific asset categories:
EQUIPMENT
LEASEHOLD IMPROVEMENTS
REAL ESTATE
Commonly called the ' SBL LOAN, 'it offers attractive terms and rates. The federal government of Canada guarantees the large majority of the loan via INDUSTRY CANADA.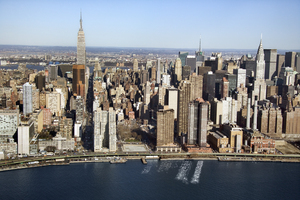 CONCLUSION
A company's short-term operational needs for payroll, rent and debt payments can be met through a working capital loan or other available short term financing solutions - These loans are not used to buy long-term assets or investments so they're just another form of corporate borrowing that the company uses when funds start running low - allowing the company to pay interest only on funds used.
Talk to the 7 ParkAvenue Financial team about the many ways in which you can grow your business with cash flow solutions such as :
Short term working capital loans,
Lines of credit from either bank or non bank commercial lenders
Invoce finance
Sale lease back financing
Merchant cash advances
Sr&ed tax credit financing
Focus on keeping your business running smoothly by managing inventory and paying suppliers on time. You should also make sure to pay debts on time and place a priority on colletions of the accounts receivable; this is a great way to generate more cash flow for your business! If needed, consider external working capital financing options.
Canadian business turns to business loans around the working capital finance solution when cash is required to run and grow the business. Different available solutions will allow you to run and grow your company while increasing existing assets and internal resources won't fill the gap.
Access to business capital is key to success. Several specific financing solutions in alternative lending business credit and traditional finance can offer the best business loan solution for your business.
Speak to a trusted, experienced, and credible business financing advisor for more information on how finance for working capital and true working capital asset-based lending facilities can help small business owners grow sales and profits in your goods or services.
FAQ: FREQUENTLY ASKED QUESTIONS
What is working capital financing?
Working capital finance is a type of business financing that's designed to help with the working capital for your company. It can be used in different ways, but generally it frees up cash so you're able to grow without worrying about getting loans from banks or investors. Working capital allows a firm to grow or take on larger projects - Every company uses working capital solutions available for different needs but it simply generates cash in the short term under various types of traditional and alternative lending solutions.
Click here for the business finance track record of 7 Park Avenue Financial.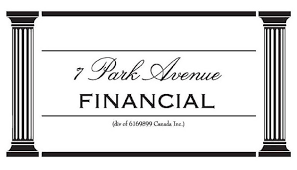 ' Canadian Business Financing With The Intelligent Use Of Experience '
STAN PROKOP
7 Park Avenue Financial/Copyright/2021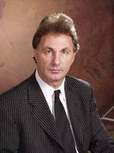 Stan Prokop is the founder of 7 Park Avenue Financial and a recognized expert on Canadian Business Financing. Since 2004 Stan has helped hundreds of small, medium and large organizations achieve the financing they need to survive and grow. He has decades of credit and lending experience working for firms such as Hewlett Packard / Cable & Wireless / Ashland Oil