Working Capital Financing In Canada : The Speedy Evolution of Business Credit & Alternative Loans
The Not So Strange Disappearance Of Traditional Financing Solutions in The SME Commercial Business Sectors Of Canada
YOUR COMPANY IS LOOKING FOR A WORKING CAPITAL FINANCING LOAN IN
CANADA!
You've arrived at the right address! Welcome to 7 Park Avenue Financial
Financing & Cash flow are the biggest issues facing businesses today
ARE YOU UNAWARE OR DISSATISFIED WITH YOUR CURRENT BUSINESS FINANCING OPTIONS?
CALL NOW - DIRECT LINE - 416 319 5769 - Let's talk or arrange a meeting to discuss your needs
EMAIL - sprokop@7parkavenuefinancial.com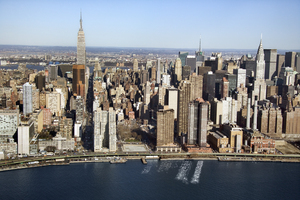 FINANCING YOU CAN USE FOR GROWTH
Working Capital financing is fast evolving into one of the most accessible forms of business credit in Canada to fund a company's everyday operations.
For many businesses that are searching for additional working capital either in a traditional or alternative it's by far one of the best solutions for additional cash flow for a small business or larger firms that face negative working capital scenarios. Let's dig in on funding via some different strategies for the extra cash your company needs.
Naturally, business owners have alternate choices in financing a business- with forms of debt via term loans and equity also, but when done properly cash flow type financing methods are by far a cheaper form when benchmarked against an equity transaction or putting long-term debt on the balance sheet.
WHY CONSIDER A WORKING CAPITAL LOAN?
Working capital loans are a classic corporate financing strategy - they are not used to buy long-term assets or to make investments, but instead, provide the working cash necessary to cover short-term operational needs around current liabilities such as to cover payroll and other debt payments, or ramp up production activity for existing or new customers during a busy season.
For permanent business capital, working capital solutions companies can choose a business loan between fixed and variable interest rates from a lending institution - it's always important to ensure you have a repayment schedule that meets your cash flow needs.
WHO PROVIDES WORKING CAPITAL LOANS TO BUSINESSES
Permanent working capital loans are most often classified into two categories, intermediate, or long term. Intermediate tends to be 3-5 years, and long term in our experience tends to reflect a 7-10 year scenario.
While many facilities are sometimes backed up by equipment collateral our focus here is the cash flow to back up your loan, including a bank unsecured loan as well as other business loans suited to cash flow and current asset financing. In some cases, this type of financing complements a business acquisition.
The two most common cash flow loans in many cases have fairly strict criteria and ongoing requirements from a financial performance perspective. If your business is smaller the loan can actually also specify the amount of debt that you as a guarantor (and your company) can take on.
Naturally in a pure cash flow loan, the only collateral you provide as direct collateral is your firm's ability to generate cash flow on an ongoing basis for repayment. This is more often than not referred to as 'mezzanine finance'.
Cash flow loans can be, on balance, the cheapest form of term financing in Canada. Working capital loans are provided by three types of entities in Canada, of course, our chartered banks, a government-funded crown corporation, and private independent finance firms.
The challenge for Canadian business owners and financial managers is simply to feel they understand the wide spectrum of this type of financing and to ensure they understand the degree of approval required by the three types of institutions we have mentioned.
What can your business use the working capital loan for? Our clients often focus on two areas, simply growth and cash flow, and, in many cases, acquiring another firm.
Clients ask for a simple explanation of what is required to get approved - quite simply the answer is that the loan focus is on credit capacity (your ability to repay), character and experience of you as owners/managers, plus the overall ability to demonstrate accurate revenue and profit projections.
The Canadian business financing landscape has dramatically changed in the last number of years, more specifically since the 2008 global recession- and the pandemic of 2020. In many cases, traditional financing sources such as banks have pulled back on financing all the needs of the start up, small and medium-sized business sectors in Canada. Enter, stage left: Alternative Finance Solutions!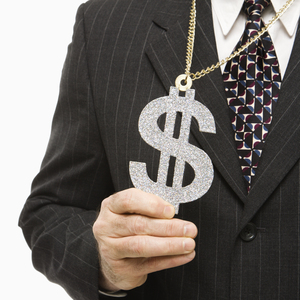 FINANCING TAILORED TO YOUR NEEDS - SPECIALIZED FINANCING SOLUTIONS
Types of working capital loan solutions - Niche types of working capital/cash flow financing can be derived from:
A/R financing / Invoice Factoring / Confidential receivable financing - the credit line alternative for funding accounts receivable via invoice financing strategies - no personal assets are collateralized in this type of financing
Inventory loans
Tax Credit Financing (SR&ED)
Sale leasebacks - refinancing of long term assets
Asset-based non-bank lines of credit - Business owners should understand the difference between a working capital loan vs line of credit - essentially differences between a term loan versus a revolving credit facility
Sales Royalty Financing
Government small business loans
Short Term Working Capital Loans / Merchant Advances - These loans are based on sales revenues and the small business owners' personal credit score credit profile - The working capital loan interest rate is higher for this type of financing but credit is more easily accessible via flexible payment terms that allow a company to access cash quickly for their daily operations via online lenders and others with repayment terms tailored to your sales
Business Credit Cards
UNDERSTANDING WORKING CAPITAL LOANS
All of these forms of business finance can work either on their own or are very often cobbled together to provide you with the capital and funding you need for your business to avoid the inevitable working capital crunch! Entrepreneurs should also investigate the need for a working capital loan for new business ventures. In some cases, a bdc working capital loan might make sense.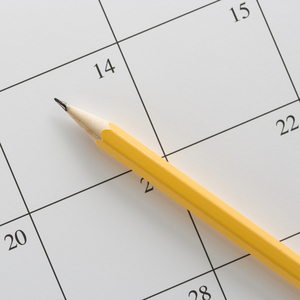 CONCLUSION - WORKING CAPITAL FINANCING
If you're a Canadian small business owner and you need to invest in your business and are looking for customized working capital loan and cash flow solutions via business loans with flexible terms and financing that's accessible talk to the 7 Park Avenue Financial team to improve the cash flow gaps to grow your business.
In summary, properly constructed working capital financing solutions can make or break your firm's overall growth and profit success. Small businesses and medium-sized companies have more access to business credit than they might think!
Speak to 7 Park Avenue Financial, a trusted credible and experienced advisor in business financing to determine if this type of financing meets your needs.
FAQ: FREQUENTLY ASKED QUESTIONS /PEOPLE ALSO ASK/ MORE INFORMATION
How do you qualify for a working capital loan?
For working capital loan requirements many types of working capital loans require a good personal credit score in the 600+ range - Alternative lenders place less emphasis on this score. Other factors for approval include the length of time in business, a review of financial statements, and in some cases preparation of a business plan.
What is the current ratio formula?
The current ratio calculation is a measure of the liquidity of a business and its ability to meet short-term obligations - which are defined as short-term debt as reflected by current liabilities on the balance sheet- such as accounts payable and lease obligations due within a year.
The working capital ratio calculation compares current assets divided by current liabilities with a score of 1 being generally acceptable to lenders - however, a too high calculation might reflect inefficient use of assets.
How does a working capital loan work
A working capital loan for Canadian small business owners can help you fill the gaps in business cash flows. These types of business loans are generally more supportive of small business owners and small businesses than a typical bank loan. Working capital loans are small business loans that can be used as a means of paying down expenses for a business rather than buying long-term assets such as machinery and property. Businesses often borrow from working capital to buy inventory and fund daily operations such as rent, accounts payable, etc.
Click here for the business finance track record of 7 Park Avenue Financial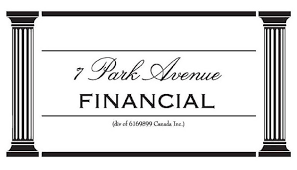 ' Canadian Business Financing With The Intelligent Use Of Experience '
STAN PROKOP
7 Park Avenue Financial/Copyright/2023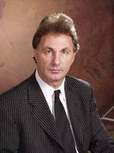 Stan Prokop is the founder of 7 Park Avenue Financial and a recognized expert on Canadian Business Financing. Since 2004 Stan has helped hundreds of small, medium and large organizations achieve the financing they need to survive and grow. He has decades of credit and lending experience working for firms such as Hewlett Packard / Cable & Wireless / Ashland Oil