YOU'RE LOOKING FOR FRANCHISE FINANCE ASSISTANCE
FINANCING OPTIONS AVAILABLE FOR FRANCHISE FINANCING / FRANCHISE BANKING IN CANADA
You've arrived at the right address! Welcome to 7 Park Avenue Financial
Financing & Cash flow are the biggest issues facing business today.
ARE YOU UNAWARE OR DISSATISFIED WITH YOUR CURRENT BUSINESS FINANCING OPTIONS?
CALL NOW - DIRECT LINE - 416 319 5769 - Let's talk or arrange a meeting to discuss your needs
EMAIL - sprokop@7parkavenuefinancial.com
7 Park Avenue Financial
South Sheridan Executive Centre
2910 South Sheridan Way
Oakville, Ontario
L6J 7J8
FRANCHISE FINANCING OPTIONS FOR ASPIRING BUSINESS OWNERS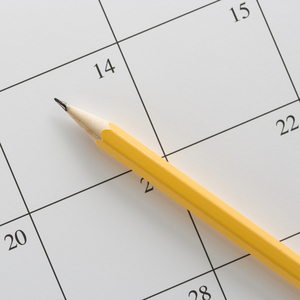 Like most other types of business financing in the Canadian business financing marketplace, franchising loans in Canada are often associated with our Canadian chartered banks. So how then does the potential franchisee complete a bank franchise loan, if, in fact, and becomes a successful franchise owner .. if that is possible? Let's dig in on help for new franchise owners!
BANKS AND FRANCHISING IN CANADA - IT'S GETTING BETTER!
Our banks are recognizing more and more the contribution made by the franchise industry - in fact; top experts tell us that a huge portion of the Canadian economy runs through the franchise business model. So how, in fact, do banks participate in financing franchises via a conventional business loan solution for the franchise purchase? Some of the ways will surprise most applicants.
In the case of certain large well known, let us call them ' branded ' names ( we're quite sure every franchisor feels they are a brand !) there are, in fact ' programs' in place that can help the franchisor and the applicant in effect ' fast track' successful financing.
We're quick to point out that these ' programs' in no way guarantee proper and successful financing; they can expedite it. The bottom line, normal bank credit criteria apply.
BANK CRITERIA FOR FRANCHISE LOANS
That bank criterion is of course known by hopefully all - positive personal credit scores in the borrower's financial history, tangible net worth, homeowners - hopefully, and assets and savings outside of the balance being pledged in a franchise loan. Banking for franchise owners also offers numerous other services such as cash management, business credit cards, etc.
IS A BUSINESS PLAN REQUIRED?
In many cases, the bankers are aligned with lawyers and accountants who can help you finalize the entire process. A solid business plan is key to funding your new franchise purchase - 7 Park Avenue Financial prepares business plans that meet and exceed bank and lender requirements.
Your business plan should describe your franchise and its products or services, explains your marketing strategy, and must have proper financial projections related to debt repayment, etc
WHAT ARE THE KEY ELEMENTS OF A FRANCHISE LOAN PACKAGE SUBMISSION
The ' ammunition' required to complete a successful bank financing if you're part of a successful franchisors program (i.e. one aligned with the banks ) is pretty basic - business plan, personal net worth, good personal credit score/ credit history, cash flow projections, CV/ Business experience. The bottom line, make sure your personal finances are in order! The bottom line is that an approved bank program will greatly simplify your financing journey. 7 Park Avenue Financial business plans meet and exceed lender requirements.
As we have mentioned, only a small portion of franchisors in Canada are in fact aligned with a bank program. Franchisors often have preferred lenders that know the brand. That leaves many applicants spending a lot of time and money sourcing bank loans that ultimately aren't appropriate for the borrower. Is there a solution to that?
CAN YOU BUY AN EXISTING FRANCHISE
We point out also that when sourcing a franchising opportunity strong consideration can be given to purchasing an existing franchise. This process eliminates a lot of the time it takes to complete a franchise loan. It has an element of built-in success given the franchisee's ability to investigate current profits and chance of business growth.
WHAT IS THE MOST POPULAR FRANCHISE LOAN PROGRAM
When a formal bank program isn't a part of the franchise opportunity you are looking at, Canadian banks can still play a strong role. They do that through what is commonly known as the ' SBL ' loan via Industry Canada. It's our Canadian version of U.S. SBA loans '. It's a government 'guaranteed' loan that has come to finance thousands of franchisees in Canada over time. Borrowers can also finance real estate under the program-
Recent legislation allows franchise fees to be financed under the program, as this was previously not allowed. Previously the franchise fee had to be paid directly by the franchisee applicant.
We're sure that wasn't the original intention, as the program was originally modelled after the U.S. counterpart - the SBA program. Interest rates are very competitive and attractive under the program.
4 KEY BENEFITS OF THE CANADA SMALL BUSINESS FINANCING PROGRAM
The benefits of an SBL, as they relate to your franchise agreement funding are significant. They include :
Competitive rates
No repayment terms penalties
Long amortizations
Limited personal guarantees!
Borrowers may also be surprised to know that real estate is one of the asset categories that can be funded under the program! Small business loan for a franchise should always have the federal government loan guarantee program under consideration.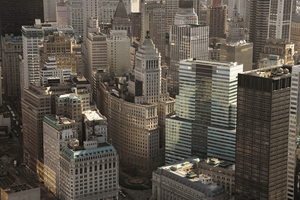 CONCLUSION
Franchise financing is a way to finance the purchase of a franchise. There are many ways to finance a franchise, including Government Small Business loans and conventional loans.
Canadian business owners and entrepreneurs, rightly or wrongly, gravitate to the ' bank' when it comes to financing any type. It's important to know you a franchisee can access some form of bank financing to reach the financial challenges that the financing of any business can present. In many cases, the right financing advice for potential franchise owners will also lead you to other forms of external financing including:
Specialized franchise finance
Equipment financing working capital finance
Cash flow financing
All can make up a component of a total financing package. Rates will vary greatly depending on the amount and type of external financing you choose.
At 7 Park Avenue Financial the issue of ' how to finance a franchise with no money ' comes up in discussions with some clients looking for small business loans - The reality is there must always be an equity component/ down payment in a franchise purchase - In most cases, even franchisors themselves insist on down payment and personal investment.
CONCLUSION
For the right type of franchising business loans and financing solutions in Canada speak to 7 Park Avenue Financial, a trusted, credible and experienced Canadian business financing advisor who can assist you in franchise finance success.
FAQ: FREQUENTLY ASKED QUESTIONS / PEOPLE ALSO ASK / MORE INFORMATION
How do you finance an individual franchise?
Entrepreneurs looking for financing options to finance a franchise should investigate:
1. Franchisor assistance/franchisor financing - although most franchisors don't directly fund their franchisees they in many cases have partnered with some banks and finance companies to offer financing assistance
2. Traditional bank financing
3. Government loans - Many franchises in Canada are financed by the government under the Canada Small Business Financing Program - In the U.S. this program is under the Small Business Administration
4. Alternative lenders/fintech firms
5. Owner equity in conjunction with personal assets, retirement funds, friends and family loan assistance/home equity line, etc
6. Seller financing if an existing franchise is under consideration for purchase
What is the best way to raise capital in franchising?
1. Equipment and technology can be financed via an equipment lease financing solution -Franchises can use equipment leasing to help fund the cost of expensive equipment.
2. The Government of Canada Small business loan funds capital assets at competitive and flexible terms
3. Some franchisors might offer financing assistance but typically franchisors have partnered with certain financial institutions and finance firms to offer financing solutions for franchisees
Do banks finance franchises for prospective franchisees?
Canadian chartered banks and some business-oriented credit unions do finance franchises under a term loan / commercial bank loan structure for loan approval to buy a franchise - franchisees must have acceptable personal net worths, be able to make an equity contribution, and have personal credit scores in the 650 range from a credit bureau score viewpoint. Most banks prefer to finance well-known franchise chains and in some cases have a special program geared toward a specific chain.