Business Loans & Bank Loan Choices In Canada : Understanding The Financing Alternative
Looking To Avoid Business Financing Disasters? – Small Business Bank Loans in Canada – Three Things You Need to Know
YOUR COMPANY IS LOOKING FOR SMALL BUSINESS BANK LOAN FINANCING
IN CANADA!
SMALL BUSINESS LOANS AND FINANCING SOLUTIONS YOU CAN ACCESS TODAY
You've arrived at the right address! Welcome to 7 Park Avenue Financial
Financing & Cash flow are the biggest issues facing business today
ARE YOU UNAWARE OR DISSATISFIED WITH YOUR CURRENT BUSINESS FINANCING OPTIONS?
CALL NOW - DIRECT LINE - 416 319 5769 - Let's talk or arrange a meeting to discuss your needs
EMAIL -sprokop@7parkavenuefinancial.com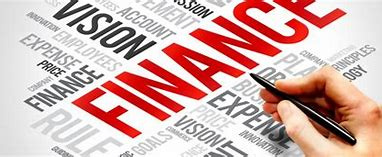 THE RIGHT BUSINESS LOANS FOR SMALL BUSINESS FINANCING IN CANADA AND ALTERNATIVES TO TRADITIONAL BANK LOAN FINANCING
Business loans in Canada have owners/financial managers treading some specialized ground. How can the financing alternative solutions available be accessed if they aren't understood? Even bank loan scenarios have some critical factors for business owners attached to them. Let's dig in.
Alternative funding options to traditional loans exist, of course, for small business lending purposes. It's important to understand the pros of cons when comprising traditional and alternative finance sources.
BANK FINANCING SOLUTIONS
Let's examine three things you need to know that will allow you to feel that bank financing in Canada is not insurmountable over the long term when it comes to a financing option.
The general sentiment among small, medium, and in some cases, large corporations is that working capital and bank financing for a small business bank loan is both difficult and challenging in the Canadian marketplace - tougher than ever to qualify and achieve that lower interest rate. Good credit and a handle on your personal finance situation are important in Canadian business banking.
In some cases, a business plan will help you achieve the financing you need - 7 Park Avenue Financial business plans meet and exceed the requirements of banks and other commercial lenders.
Financing For Entrepreneurs to Start and Grow Successful Businesses
Let's examine three key points that will assist most business owners with overcoming obstacles to Canadian bank financing and a small business loan solution. They are as follows -
1. Are you looking for operating financing or business loan term financing with your traditional bank - there is a difference!
2. What are the key issues around bank financing access?
3. What are the requirements to obtain specialized alternative financing via loans for small businesses in the alternative funding area?
The reality is that traditional financing, aka 'the bank,' requires the spirit of a true working relationship. It should pretty well never be all about just rate, of course, as terms are critical also. Bankers focus on relationships while alternative financiers are more 'transaction' 'timing' focused!
HOW TO ACCESS CAPITAL - EXPLORING ALTERNATIVES TO BANK LENDING
A line of credit or a bank term loan? Is there a difference? There definitely is! If you are looking to either purchase an asset or expand your business, your focus should be on preparing sufficient data to support that financing request.
To be considered for such financing, we feel strongly that you probably should have an established relationship with the bank already, either on a personal or a corporate basis. It would also help if you had already established some form of the operating facility.
When it comes to getting a small business loan, your firm needs an operating facility in many cases. If you are an established business, have growth and profit potential, and a relatively clean balance sheet, you are in a position to negotiate an operating facility for receivables.
Typical facilities margin your receivables at 75%, and inventory typically might come in at 40%. We encourage clients to carefully discuss what we will call 'bulge needs 'with their banker regarding access to capital.
Remember that it's challenging when you find out that banks can't support temporary increased needs, often called 'bulges.' This is in many cases where the client and bank relationship falls apart because the business owner assumes that the bank will support increased temporary needs for the business.
Whether you're focused on bank financing at those low-interest rates or alternative finance, the basics should always be available - financials/cash flow/business overview/plan, etc.
Modern Alternatives to Bank Loans
Having primary lenders for business loans is often the most desirable financing alternative. However, be aware that in today's environment, numerous alternative finance solutions are readily available - They include:
A/R Financing / Invoice Financing / Confidential Receivable Finance ( business funding for accounts receivable is by far the most popular alternative finance solution used by thousands of companies for short term business capital)
Inventory Loans
Asset-based non-bank credit lines
P O Financing
SR&ED Tax Credit Loans
Sale Leasebacks
Merchant Cash Advance Solutions / Business Credit Card / Working Capital Loan ( good owner personal credit score required ) These solutions are lump-sum loans prevalent in business lending today in Canada. This type of financing is typically paid back over a 12 month period. Cash advances are made on the basis of formulas around past and present sales revenues, or credit card sales in the case of retailers. Online lenders have some value in this market area of Canadian business financing.
Etc.!
Challenge in accessing loans for a small business? Small business owners are not eligible for venture capital ( as are not the other 99% of small businesses!)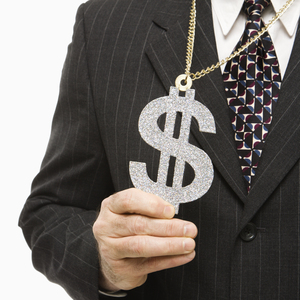 CONCLUSION: Is Conventional or Alternative Financing Right For You?
Knowing what financing works for your business, as well as what's available and approval criteria, are key to avoiding financing and cash flow disasters. Speak to a trusted, credible and experienced Canadian business financing advisor who can assist you with your cash flow & business loan needs whether you are a new business/ start-up or a growing company with growth financing needs. Want to access Business Loans Bank Loan Financing Alternative Solutions today ? Let's get started
Click here for the business finance track record of 7 Park Avenue Financial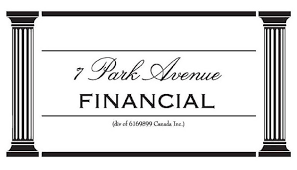 ' Canadian Business Financing With The Intelligent Use Of Experience '
STAN PROKOP
7 Park Avenue Financial/Copyright/2023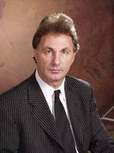 Stan Prokop is the founder of 7 Park Avenue Financial and a recognized expert on Canadian Business Financing. Since 2004 Stan has helped hundreds of small, medium and large organizations achieve the financing they need to survive and grow. He has decades of credit and lending experience working for firms such as Hewlett Packard / Cable & Wireless / Ashland Oil