YOUR COMPANY IS LOOKING FOR BUSINESS FINANCE!
INVOICE DISCOUNTING AND INVOICE FACTORING WITH NON-NOTIFICATION TO YOUR CLIENTS!
You've arrived at the right address! Welcome to 7 Park Avenue Financial
Financing & Cash flow are the biggest issues facing business today
ARE YOU UNAWARE OR DISSATISFIED WITH YOUR CURRENT BUSINESS FINANCING OPTIONS?
CALL NOW - DIRECT LINE - 416 319 5769 - Let's talk or arrange a meeting to discuss your needs
EMAIL - sprokop@@7parkavenuefinancial.com
7 Park Avenue Financial
South Sheridan Executive Centre
2910 South Sheridan Way
Suite 301
Oakville, Ontario
L6J 7J8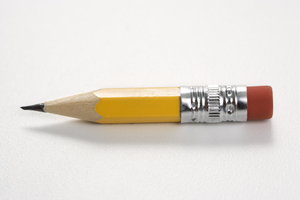 Confidential receivables invoice finance factoring and funding are among the new ' hidden weapons 'for a dependable financing source in Canada - specifically for working capital. This type of facility mirrors most closely a bank credit line - no scotch tape required! It's a real fix for a cash flow solution. Let's dig in.
WHAT IS THE KEY REQUIREMENT FOR A FACTORING CREDIT FACILITY?
Is there one key requirement for this type of business credit line? Yes, there is... it's ' SALES'! Accounts Receivable Financing is really what we could call a ' subset ' of asset-based lending. It can be achieved on its own, or, if your business merits it, can also include inventory and equipment under the same facility. But that's a discussion for another day -we're focusing on Receivables funding specifically.
WHAT IS INVOICE FINANCING?
Invoice financing might seem confusing to many business owners and financial managers - but in reality, it's really how the paperwork is handled - that's all. The concept is simple - instead of ' borrowing' against your A/R (as in a true Canadian chartered bank facility), the factoring paperwork designates that you're selling your receivables and receiving cash flow them. That's really the main difference or ' optics' behind this type of borrowing.
HOW DOES CONFIDENTIAL NON NOTIFICATION INVOICE FINANCING WORK?
How does ' confidential ' factoring invoice financing work relative to most mainstream commercial finance firms' traditional factoring? Here again, it's ' optics ' - as the main benefit of confidential receivables finance is that it's... you guessed it... CONFIDENTIAL! The bottom line on that one - your company bills and collects its own client accounts owing - while at the same time achieving the benefit of instant cash flow on those sales. Naturally, how much you want to finance or draw down on at any time is your option - you are only paying a factoring company for what you borrow.
WHAT IS NOTIFICATION FACTORING
Many firms might not really care that a traditional mainstream invoice finance firm will insist on notifying your clients that they are financing your accounts. If the business owner/ financial manager is not concerned by this type of ' notification' to clients, they can also benefit from being very closely involved in credit approvals and credit lines for specific clients.
NON NOTIFICATION FACOTIRNG IS ALL ABOUT MINDING YOUR OWN BUSINESS!
The bottom line is that Confidential Receivables Invoice Finance Factoring and Funding works best for firms that want to ensure their clients and suppliers perceive them as self-financing. Our own experience is that if your client base is government or larger well-known accounts, the owner/manager is very concerned about the perceptions around their firm's financial stability.
WHAT TYPES OF COMPANIES ARE ELIGIBLE FOR FACTORING FROM FACTOR COMPANIES
Factoring and invoice financing is a solid short-term financing option to allow you to fund receivables at their face value, less a fee, which is not confused with an interest rate calculation. Factoring companies can finance some or all of your sales based on your working capital needs. It's an ideal solution for 2 types of business - those experiencing high growth or those that can't access all the traditional bank financing they might require. Even single invoices can be financed; this is called ' spot factoring ' and addresses the need for a single factored invoice. Bad debt risk that you wish to transfer to a factoring company is called non-recourse factoring, where the finance company as a third party takes on your credit risk. Your accounting team easily handles the factoring of receivables accounting.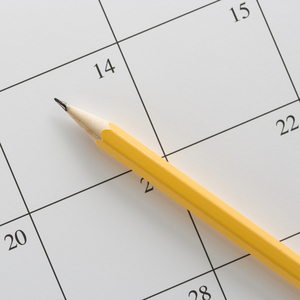 CONCLUSION - CONFIDENTIAL INVOICE FACTORING
Oh, by the way, there's no real extra cost for Non-notification financing - which is another benefit to choosing this method of cash flow financing. If you're looking for a permanent fix - i.e. no scotch tape required in A/R finance, seek out and speak to 7 Park Avenue Financial, a trusted, credible and experienced Canadian business financing advisor. So when someone asks you now ' what is factoring ' via a confidential solution - now you'll know!
Click here for the business finance track record of 7 Park Avenue Financial.



Stan Prokop
7 Park Avenue Financial/Copyright/2021/Rights Reserved