YOUR COMPANY IS LOOKING FOR LENDER FINANCING
GROWTH FINANCING FOR LENDERS
You've arrived at the right address! Welcome to 7 Park Avenue Financial
Financing & Cash flow are the biggest issues facing business today
ARE YOU UNAWARE OR DISSATISFIED WITH YOUR CURRENT BUSINESS FINANCING OPTIONS?
CALL NOW - DIRECT LINE - 416 319 5769 - Let's talk or arrange a meeting to discuss your needs
EMAIL ADDRESS - sprokop@7parkavenuefinancial.com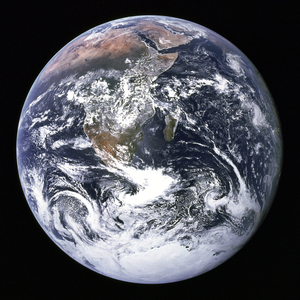 Lender financing is about the ability to grow and support your financing capabilities to maximize your finance company's profitability and growth potential. The opportunity to obtain a customized lender finance solution to your industry enhances your reputation via credit facilities and business capital that delivers true lending potential to your client best, whether consumer or business, aka 'b2b and 'b2c'. That's when 'experience' counts!
PROVIDING OPPORTUNITY FOR FUTURE GROWTH FOR FINANCE COMPANIES AND LENDERS
Lender finance is specialty lending for finance companies and commercial and consumer loan lenders. Lender financing allows a finance firm to leverage its loan portfolios to allow for a combination of continued loan growth and working capital. Financial institutions can be public or private.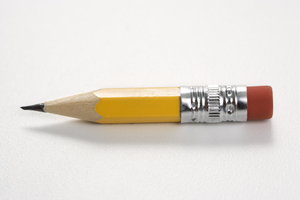 SPECIALIZED INSIGHTS INTO YOUR FINANCE BUSINESS
No lender/finance company wants to decline borrowers that meet their credit criteria for lack of internal funding program capability or competitive interest rates. At 7 Park Avenue Financial, our clients that are lenders know that they require specialized insights into their business. The industry is vast and diverse, with firms offered both secured and unsecured loans and other 'niche' financing products for consumers and businesses.
Borrowers have the option via lender to lender financing of assessing the comparison of a term loan versus revolving facilities with the timing of deployment of funds being the key issue to compare those 2 options via a repay strategy.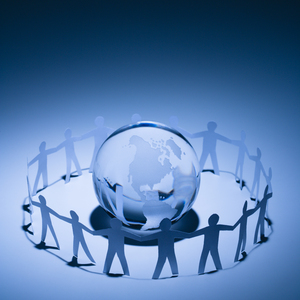 THE CHANGING LANDSCAPE OF LENDER LOANS
The 2008 financial crisis brought about significant changes in the way in which specialty financing solutions are funded - And let's not talk about COVID 19/Pandemics! Whether it's a collapse in financial markets or the traditional bank system. a pandemic crisis, or technological breakthroughs in delivering consumer or corporate finance solutions, the only constant is: Change!
OPPORTUNITIES ALWAYS EMERGE IN LENDER FINANCE
As challenging as specialty finance industry issues are, seasoned lenders, know that opportunities emerge at every turn in times of upheaval. Most industry specialists in finance feel that they have been somewhat abandoned by the major insurance companies and Chartered banks that traditionally filled the void in specialty lending. Whether that can be termed a failure on their part of only a hard reality of the capitalization and constraints of those two lending bodies is subject to vigorous discussion.
THE SPECIALTY FINANCE INDUSTRY HAS EXHIBITED HUGE GROWTH IN CANADA
Finance firms have certainly seemed stifled when it comes to the potential to grow, and your firm might be anxious to capitalize on access to the internet by business borrowers who traditionally have used banks and credit unions as their source of capital. That type of access to clients can only help you spur growth without recognizing boundaries (like the old days!). As an example, well-respected statistics firms such as Dun and Bradstreet estimate that the specialty finance industry in North America has volumes above 585 Billion dollars.
IT IS ALL ABOUT GROWTH CAPITAL / GROWTH FINANCING
Growth capital is what it is all about, as your core business requires private capital alternatives to deliver financing services. Owners, managers and shareholders of your business know that new capital sources should come with expertise that will lead to further financial success and the ability to operate effectively on an ongoing basis. At the end of the day, it is all about the portfolio and your management's ability to deliver value to owners and the client base.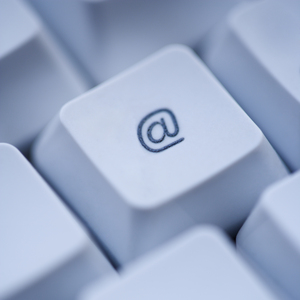 Credit risk, more specifically, the management of that risk, is at the heart of your firms borrowing capabilities. Your ability to borrow well depends on your ability to demonstrate assessment of credit risk and documentation, data collection, and fee issues dependent on your success.
You want a partner or advisor who had an understanding and insights into your business. At 7 Park Avenue Financial, we have 16+ years of business dealing directly with specialty lenders in every aspect of consumer and corporate borrowing.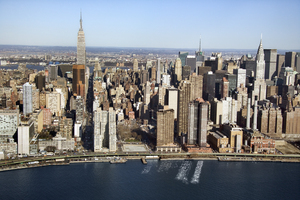 THE DIVERSE SPECIALTY LOANS LANDSCAPE
You're looking for someone who understands your 'credit box' when others don't or don't want to! It's no secret that every aspect of every specialty lender's business is somewhat unique.
WHAT ARE THE TYPES OF LENDING?
Consumer lending / personal mortgage loans
Equipment leasing
Auto loans - the buy here / pay here model - credit scoring models around employment and income etc
MCA (merchant cash advance) working capital loans, short term money ( 12 mo )
Sr&ed loans - research and development refundable tax credits
Inventory Finance
as well as other / niche lending markets, every finance business is different when it comes to underwriting loans . Online lending models have exploded into the Canadian and North American marketplace as the interest rate and cost of funds models have become so competitive.
Your team knows that specialty lenders succeed best when they fill the void left by other or traditional market players' exit. You, therefore, want to capitalize on expansion and growth via your process and business model. Therefore financing with a partner or advisor with industry expertise and finance creatively is foremost in your mind.
That's where the relationship begins at 7 Park Avenue Financial - with a focus on understanding your current portfolio and the credit criteria that drive that growth to find the best solutions meeting your business needs.
SPECIALTY LENDER FINANCING MAKES YOUR FIRM MORE COMPETITIVE
Demand for your financing comes from client confidence in your finance services and, of course, interest rates, your 'cost of capital. Someone lending to finance companies will look at your ability to write new business, but, as importantly, service and collect on those loans.
If your firm is a smaller finance company, those rates/cost of capital areas are more important than ever if you are competing with the 'gorillas' in your industry who have the scale and potentially multiple business capital sources.
In some cases, your firm may also be challenged to align new funding with redesigned business processes. Niche players such as your firm can always succeed, of course, by highly specializing in your chosen field of finance.
The specialty finance industry is not unique in that similar to many industries. Experts tell us that the higher quartile of lenders have the majority of the business. Your firm's ability to demonstrate adherence to any level of regulation in your industry, as well as the ability to divulge credit practices, is key to the start of a good relationship with a specialty lender or funding advisor.
FINTECH / INDUSTRY CHALLENGES
These days it's all about ' fintech, 'which can mean many different things, but the essence of that is the technology that delivers your firm's funding and growth and reporting. It should be no secret that a well-performing portfolio and your firm's ability to demonstrate that performance are key to attracting new funding.
At 7 Park Avenue Financial, our focus is on delivering on a financing solution that will maximize your portfolio growth potential, so our focus of discussion is around areas of your portfolio's size and the 'credit box' that goes into those client approval decisions.
In some cases, your firm might have some industry self-regulated or government compliance level, which should be demonstrable. These days it's all about 'FINTECH,' and any technology issues your firm has invested in or intends to invest in. Like any corporate borrower, your finance companies must demonstrate the ability to report appropriately on portfolio statistics such as ageing, bad debt reserves, etc.
Lender to lender funding is also about your firm's ability to capitalize on new markets when new niches or geographical opportunities emerge. New economic cycles have a way of identifying unique new opportunities. The growth of alternative financing products has uncovered millions of dollars of lending possibilities for successful firms with existing portfolios.
BENEFITS OF FLEXIBLE FINANCING & SPECIALTY LENDING TO YOUR INDUSTRY
Ability to maximize the borrowing power/leverage of your existing portfolio
Secure specialized facilities based on the nature of your business. If your firm can't issue debt or stock or access commercial paper markets, you need the best interest combined with flexibility and good repayment terms as low as possible compared to your interest earned.
KEY INDUSTRY ISSUES IN LENDER LOANS
Almost all firms, probably including yours, have external pressures around regulation, credit risk, and competition. Lenders control credit risk by assessing the borrower's creditworthiness before extending credit. If a borrower fails to meet a loan's conditions, fees can be charged, or the loan will become a loss.
Lenders can minimize loan losses by employing or outsourcing a collections team that contacts and attempts to collect from borrowers who fall behind on payments. At 7 Park Avenue Financial, we have delivered on the financing of credit services for unique finance programs delivered by industry leaders in a niche industry.
CONCLUSION - INCREASING YOUR LENDING POWER
Whether your firm is experiencing hyper-growth or if you have exceptional requirements, our team wants to become a long term financing advisor/partner and contribute to your company's success in your industry.
For credit facilities that will help your firm expand and maximize growth potential with funding solutions customized to your unique needs, speak to 7 Park Avenue Financial, a trusted, credible and experienced Canadian business lending advisor who can ensure your lending needs are met.
FAQ: FREQUENTLY ASKED QUESTIONS
What Is Lender Financing
Lending Facilities include revolving loans and term loans to consumer and business finance companies. Industries financed can include examples such as tax credit financing, auto receivable financing, debt buyer finance, consumer receivable finance, insurance premium finance, and other very specialized industries. The purpose of the facilities is to help borrowers leverage their loan portfolios for working capital and continued portfolio growth in their industry.