YOUR COMPANY IS LOOKING FOR ALTERNATIVE FINANCE SOLUTIONS!
LINE OF CREDIT OR BANK LENDING OPTIONS NOT AVAILABLE?
You've arrived at the right address! Welcome to 7 Park Avenue Financial
Financing & Cash flow are the biggest issues facing business today
ARE YOU UNAWARE OR DISSATISFIED WITH YOUR CURRENT BUSINESS FINANCING OPTIONS?
CALL NOW - DIRECT LINE - 416 319 5769 - Let's talk or arrange a meeting to discuss your needs
EMAIL - sprokop@7parkavenuefinancial.com
7 Park Avenue Financial
South Sheridan Executive Centre
2910 South Sheridan Way
Suite 301
Oakville, Ontario
L6J 7J8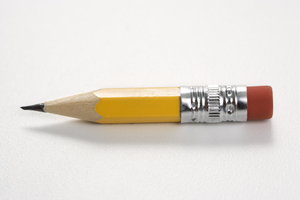 Alternative financing in Canada is, in many ways, the new normal. Canadian business owners and financial managers are constantly seeking bank alternatives outside of the traditional finance system in Canada as they start and grow their businesses and look for a financing option such as a bank loan and additional business capital for short term working capital loans for current needs and long term growth plans, as well as asset acquisition through effective equipment purchases.
SEARCHING FOR THE RIGHT BUSINESS FINANCE OPTIONS
While large corporations have access to all sorts of capital, in some ways unlimited, businesses in the SME COMMERCIAL sector struggle to find options that make sense and are balanced against what is usually a higher cost compared to traditional bank funding. Is alternative lending right for your firm? Let's dig in.
One author in the U.S. recently offered up that business owners must ' spank their banks ' when it comes to access to business capital. While we suppose there are a hundred reasons to 'spank' U.S. banks (anyone remember 2008), those reasons don't really exist in Canada, as we're known to have probably the strongest banking system in the world, even in Pandemic times.
So our Canadian banks tend not to go bankrupt, they don't go to jail, they do provide safe investment vehicles... and they have all the capital in the world :
IT'S JUST DIFFICULT TO ACCESS BUSINESS CAPITAL AND BANK LOANS AND QUALIFY FOR FINANCING!
So what's our point? Simply that the owner/manager in SME start to look outside the box at non-bank alternatives.
SOLUTIONS FOR CANADIAN BUSINESS FINANCING / TYPES OF ALTERNATIVE FINANCING
Those solutions from alternative lenders include:
A/R Financing Invoice Financing and Confidential Receivable Financing

Non-bank asset-based lines of credit

Equipment Financing / fixed asset financing Over 80% of businesses in North America utilize lease finance for asset acquisition
Short Term Working Capital Loans/ Merchant Cash Advances/p2p Peer LoansBusiness Credit Card
These newer financial products and loans, in some cases via online lending or crowdfunding platforms, come with a payment plan very tailored to your specific cash flow needs. The application process for these types of loans is simple and fast which appeals to many business owners. Although fees and closing costs are high in some circumstances entrepreneurs balance that against quick access to capital. Repayment terms for these microloans in the segment of the loan marketplace are based on algorithms around your actual cash flows through examination of your bank statements, etc., vis a vis inflows and outflows, as well as a reliance on the credit rating of owners.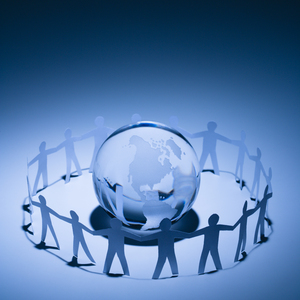 WHAT ARE THE REQUIREMENTS FOR BANK FINANCING / BUSINESS CREDIT UNION FINANCE IN CANADA
It's interesting to note that all of the above finance mechanisms are in fact available from Canadian chartered banks. But it will always come back to the criteria in place as to your ability to access the above solutions at low bank loan interest rates. The traditional pre-requisites for accessing bank lines of credit are :
Length of time in business,
Balance sheets that reference positive equity,
Profit history / Business credit rating
Cash flow coverage / down payment ability
Owner personal credit score/ credit profile and credit history and collateral.
The absence of any one of those bank financing criteria can quickly derail your bank application. We almost find it humorous that business owners or their financial managers go from bank to bank only to be told the same response.
ALTERNATIVE LENDERS IN CANADA
Bank alternatives for small businesses in Canada are offered by commercial finance service firms. They might be small, large, Canadian, U.S. owned, and in some cases geographically focused lending institutions. They provide all the solutions offered by banks and typically have a much higher risk appetite as they are motivated by profit and growth also. Almost all firms only specialize in certain loan/finance segments, so it's important to seek out an advisor who can help you navigate the waters and speak the lingo! While higher interest rates come with non-traditional finance and the alternative lender it becomes a question of access to capital. In some cases real estate might be part of a finance or refinancing need for the amount of money you need.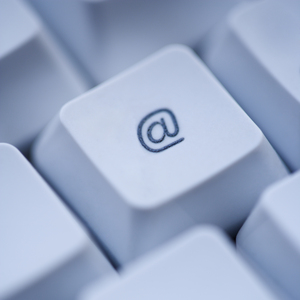 CONCLUSION
So, bottom line. The Canadian small business owner / financial manager can spend all their time blaming (spanking) their bank or they can choose to seek out real-world solutions that exist for the financing they need.
Don't be confused with the myriad of lending companies that tout small business loans that might not meet your day to day funding needs. Seek out and speak to a trusted, credible and experienced Canadian business financing advisor who can assist you in evaluating alternative financing and accessing the right financing source that will allow you to grow or start a business when traditional bank loans are not available for your business needs.
Click here for the business finance track record of 7 Park Avenue Financial



Stan Prokop
7 Park Avenue Financial/Copyright/2021/Rights Reserved