YOU'RE LOOKING FOR START UP FINANCING!
Business Loans For Small Businesses - Grow Your Business With These Business Loan Options
You've arrived at the right address! Welcome to 7 Park Avenue Financial
Financing & Cash flow are the biggest issues facing businesses today
ARE YOU UNAWARE OR DISSATISFIED WITH YOUR CURRENT BUSINESS FINANCING OPTIONS?
CALL NOW - DIRECT LINE - 416 319 5769 - Let's talk or arrange a meeting to discuss your needs
EMAIL - sprokop@7parkavenuefinancial.com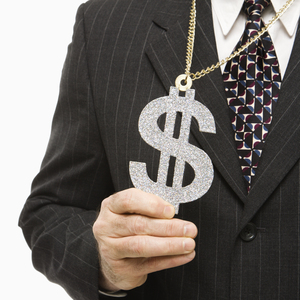 STARTUP BUSINESS LOAN SOLUTIONS FOR CANADIAN BASED BUSINESS NEEDS IN CANADA
We actually vividly remember when business start-up financing was easy to get for the Canadian business owners and the entrepreneur. The timeframe for a business loan? Pretty well... Never!
Financing for a new business venture in Canada has always been a challenge when balanced with the owner's equity investment - and today with globalization, banking crises, and credit bubbles we're pretty much permanently challenged! Did we forget Pandemics when lenders tend to consider financing under different economic circumstances?
Is there any good news then for small businesses? There is, and the reality is that for the informed entrepreneur there are in fact numerous finance and loan options, some of them even ' traditional '. Business incubators can sometimes be a great source of information for entrepreneurs.
Start up finance can come in many forms and it's important to know exactly where those sources of funds are. In fact, we're fairly positive that a combination of several different sources of capital can in fact get your business ' started up '.
The downside of not getting either all the financing you need, or the wrong financing means just one thing - you're potentially closer to failure on your project.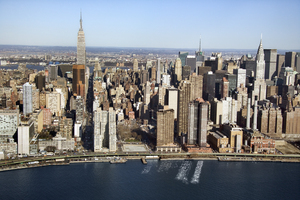 HOW DO I APPLY FOR A BUSINESS LOAN?
BUSINESS FINANCING IS ALWAYS A COMBINATION OF EQUITY AND DEBT -
At the heart of your business idea is the business concept of equity and debt. You need a healthy dose of both to pull off business success. The concepts are very simple, equity denoting ownership or your contribution to the financing, as well as the debt... the borrowed funds. A good credit report and credit score is a key requirement for new business finance. Those credit scores will impact the interest rate on the various types of financing available.
There are some grey areas of course - for instance, you could secure a loan from friends and family, but if properly documented it's really a debt obligation. Working capital financing must also be sought for ongoing day-to-day funding of your business. Some entrepreneurs explore venture capital options which typically is not a small business start-up solution in our opinion here at 7 Park Avenue Financial.
BUSINESS PLANS ARE REQUIRED!
The key to obtaining the right financing at the early stages of your venture is a solid business plan... and that's the business plan. While clients show us plans that are very heavy on marketing and sales and product potential we tend to gravitate to the financial portion of the plan, trying to ensure that cash flow and cost and revenue estimates are accurate. A simple case in point is that many client plans show revenues of 100k in month one... the problem they have forgotten... That revenue isn't collected until month 2 or 3! A short term line of credit solution is typically the best way to handle that cash flow challenge.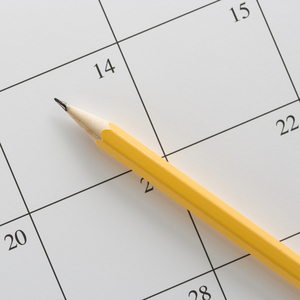 BUSINESS FINANCING SOLUTIONS - KEY FUNDING OPTIONS FOR A COMPANY
What are some of the actual finance solutions then that are available to the start-up entrepreneur. You'd be surprised. They include:
Bank Unsecured Loan / unsecured loans - Canadian banks and traditional different lenders will often focus on home equity

Non-bank asset-based lines of credit - these secured loans are focused on inventory, receivables and equipment when a company has assets to cover a secured loan

SR&ED Tax credit financing - loan terms are short term in nature and fund sr&ed credits

Equipment / fixed asset financing / Equipment loans - An equipment loan or lease is a solid matching of funds solutions for long term asset acquisition- Financing options for assets at good interest rates are a cornerstone of equipment finance

Cash flow loans / Merchant Cash Advance / Short Term Working Capital Loans - Merchant Cash Advances from some online lenders are applicable to retailers - A company's cash flow is key to loan approval - Good credit history is required - Monthly repayments tend to be over a 1-year short term and are structured as a lump sum amount. Ensure you understand the total cost of this type of financing.

Government Of Canada Small Business Loan Program - Looking for a guide to small business loans for entrepreneurs in Canada? The Guaranteed federal business loan- this loan also covers leasehold improvements and real estate acquisition. This loan is one of the best business loans for anyone contemplating a business, or a franchise purchase.
Government small business loans are one of the best solutions for startup funding. Monthly payments can be tailored to borrower needs, including a potential interest-only component from multiple lenders. A small registration fee is required and can be part of the loan amount. Talk to 7 Park Avenue Financial for expert advice about why the interest rate of the program has wide appeal to new startups.
Lower interest rates benchmarked against the prime rate are key to the program benefit. Relevant industry experience or management and business experience is always a plus for borrowers to demonstrate.
KEY POINT - FOLLOWING CRITERIA IS CRITICAL - Your personal good personal credit score/credit history and reasonable net worth are important considerations for approval for all startup business loans - ' bad credit / poor credit ' will always be a challenge for a business borrower. We encourage startup founders to pull a credit check on themselves.
Another attraction to the program versus traditional lenders is the limited personal guarantee requirement where other lenders might require a full guarantee when it comes to the issue of personal guarantees. The program is the Canadian equivalent of the U.S. SBA Small business administration program loan. Loan amounts are capped at 1 Million dollars.
Talk to the 7 Park Avenue Financial team about which financial institution or business credit union best suits your government-guaranteed loan requirement. Some borrowers focus on government grants which can be time-consuming and subject to various funding restrictions. Intellectual property can't be financed, but recent legislation has approved funding under the program for franchise fees. Canadian government small business financing is widely used by entrepreneurs considering franchise financing. When it comes to reasonable terms and application process and necessary terms are worth consideration and make the most sense many times.
Any one of these business credit options for a startup loan can generate hundreds of thousands of dollars in financing for the start-up entrepreneurs with growth potential. The Government Small Business loan in fact gets new businesses with good high growth potential up to 350k of financing for needs such as start up costs for equipment, leasehold improvements, computers, even software, etc.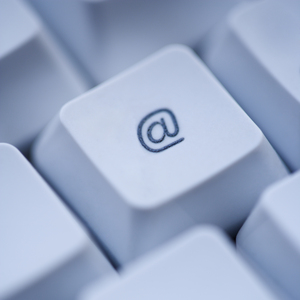 CONCLUSION - BORROWING MONEY FOR STARTUPS
The reality is venture capitalists, equity crowdfunding/equity investments or the angel investor aren't part of the SME start up business landscape in Canada. If you're looking for straightforward and real, accessible solutions for a new business venture in Canada speak to 7 Park Avenue Financial, a trusted, credible and experienced Canadian business financing advisor.
Getting funded on the terms and loan you may want might not be the challenge you think when you're looking for other resources to start a business. The need to get the right information and help is key when considering types of loans for a good option for your needs and other ways to make a specific type of financing work.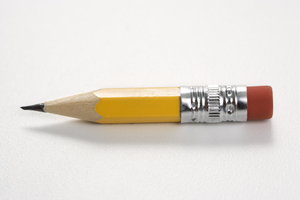 FAQ: FREQUENTLY ASKED QUESTIONS
What is crowdfunding?
The term "Crowdfunding" refers to the practice of getting financial support through multiple funders, sometimes using popular crowdfunding websites. Crowdfunding offers startup companies the opportunity to generate startup business funding for themselves. In crowdfunding, you need a compelling story on your company or product. Some companies have surpassed a million dollars in funding with crowdfunding campaigns. Each crowdfunding site imposes some sort of fee to list your campaign either a processing fee or a percentage of the funds raised. Using crowdfunding can create a very secure source of equity.
Who do banks lend to when it comes to startups?
Banks lend to legally incorporated companies who have usually have shown to have sufficient ability to repay. Some banks will exclude ventures in some business areas. Banks are usually looking for borrowers who are familiar with the process of strengthening their credit rating - In the case of startups that might mean having a very strong business plan supported by a personal guarantee.
Click here for the business finance track record of 7 Park Avenue Financial