YOU ARE LOOKING FOR A BUSINESS ACQUISITION LOAN FINANCING!
HOW TO BUY AN EXISTING BUSINESS / FINANCING A BUSINESS PURCHASE
You've arrived at the right address! Welcome to 7 Park Avenue Financial
Financing & Cash flow are the biggest issues facing business today
ARE YOU UNAWARE OR DISSATISFIED WITH YOUR CURRENT BUSINESS FINANCING OPTIONS?
CALL NOW - DIRECT LINE - 416 319 5769 - Let's talk or arrange a meeting to discuss your needs
EMAIL - sprokop@7parkavenuefinancial.com
7 Park Avenue Financial
South Sheridan Executive Centre
2910 South Sheridan Way
Oakville, Ontario
L6J 7J8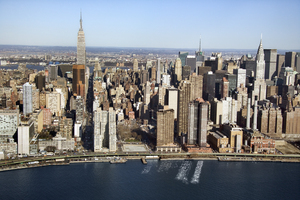 INTRODUCTION TO BUYING A BUSINESS IN CANADA
The Canadian economy is fueled by small businesses. Statistics tell us that " SME " owners employ a majority of workers - as companies look to a business transfer of ownership there's an opportunity for qualified buyers!
Getting a loan to buy a business and the acquisition of a small business can be an excellent opportunity for those looking to capitalize on business ownership. Contrary to popular opinion not all traditional financial institutions will provide financing for business acquisitions but there are also other options available besides the traditional lenders such as banks, private equity firms, angel investors, etc.
Buying a small business can be an excellent opportunity to generate profits and grow the revenues of a business
WHAT ARE THE REASONS FOR BUYING A BUSINESS IN CANADA
There are numerous reasons for purchasing a business in the Canadian marketplace - that includes
- The ability to buy out a competitor
- Reinvest capital you have accumulated to generate a rate of return
- The opportunity to turn around a troubled company Click here for more info on buying a distressed business
- Capitalize on current economies of scale
- Gain more market share in your current industry
- The ability to purchase established or innovative technologies
- Maximize synergy in an accretive manner
- Expand geographically
- Cross-sell your current products into a new market
- Tax considerations
- Financial opportunism!
LOANS FOR BUYING A BUSINESS
The business acquisition loan allows you to expand sooner than was otherwise possible.
In some cases government loans under the Canada Small Business Financing Program can help entrepreneurs without extensive backing and funding to buy a smaller business with the obstacles of startup risk.
There are a number of loan options available to business purchase transactions for any size of the firm in the SME sector of the economy. Franchises can be acquired with proper business loan structuring.
The process of buying businesses can be complicated, which is why the help of a qualified business financing advisor will benefit the majority of buyers.
The purchase of a pre-existing business has other benefits which include the acquisition of current trained employees and supplier and vendor relationships that are already in place and valuable to future growth. Building a brand and a reputation is a long-term job - with business acquisitions requiring less upfront investment in that area of ownership.
The business loan rate of interest in the program is very competitive and minimal personal guarantees are required.
IS PURCHASING A TURNAROUND AN OPTION IN A LOAN TO PURCHASE A BUSINESS?
The answer to a business turnaround option depends on your specific financial needs and, more importantly - expertise! Traditional lenders might not be the best option for these situations, but there are always alternatives!
If you're interested in turning around a struggling company it's important to understand upside risk and reward.
LOAN FINANCING CRITERIA TO BUY A BUSINESS
Buyers who understand financing criteria in a business purchase loan can have better access to their financing needs in a business purchase situation... Issues such as personal credit score, debt to income ratio, past income levels and financial assets and personal net worth help traditional lenders to finance and determine acceptable level risk; Issues such as cash flow are critical.
Your credit rating is a key factor when dealing with traditional financial institutions - Alternative lenders place much less emphasis on credit score as they are more asset-focused versus cash flow loans and mezzanine financing solutions.
DO YOU NEED A BUSINESS PLAN ( SPOILER ALERT - YES!)
Failing to plan is planning to fail ' - that is a common adage in business. Lenders must see potential in what they're financing in the existing company, being able to see a - realistic chance of turning their funds back into their required rates of return.
The ability to demonstrate profit and cash flow and sales growth are critical to business plans prepared for financial acquisitions. At 7 Park Avenue Financial we prepare business plans for acquisitions for our clients that amplify the business credit score of the established business, with a focus on accurate and detailed conservative financial data - leaving a clear message to the expectations of commercial lenders when it comes to business purchase loans.
IS EXTERNAL COLLATERAL REQUIRED TO BUY A BUSINESS
Some business lenders focus on collateral, often a key element in leveraged buyouts with asset-based lenders focusing on asset value and liquidation value. This is the other end of the spectrum to ' cash flow based financing ' which focuses on the historical, present and future cash flows of the target company being acquired under a traditional small business loan.
WHAT DOCUMENTATION IS REQUIRED FROM THE SELLER?
The documentation you will need to get a business loan includes historical year-end financial reports as well as interim financial statements if available - Typically a multi-year approach to reviewing and analyzing the data should be used to smooth out ' one of ' scenarios - especially when utilizing bank loans.
Other valuable reports include client lists, aged payable and receivable reports, tax returns and information on intangible assets.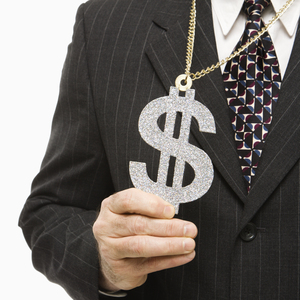 METHODS OF FUNDING THE PURCHASE OF A BUSINESS - HOW TO FINANCE BUYING AN EXISTING BUSINESS
How do you choose the best acquisition loan for your needs? Lending for small businesses can be a challenge!
OWNER EQUITY - Using some level of personal finances as a down payment is a requirement in most business acquisitions in Canada- this can help with a reduction in interest rate in many cases as well as limiting the total amount borrowed.
LEVERAGING BUSINESS ASSETS - Asset-based lenders, as well as traditional lenders, will focus on business asset values in key asset categories such as accounts receivable, inventory, fixed assets and equipment, as well as commercial real estate if applicable.
In some cases, formal appraisals may benefit the buyer, the lender, or both!
SELLER FINANCE /VENDOR FINANCING - What is owner financing ? Vendors are often willing and able to provide financing to the business purchase when buyer equity financing is limited. Seller notes are a great way to complete a transaction when full external financing may not be available.
Several issues should be considered when you are focused on seller financing - in some cases, sellers may demand ongoing financial reports on the business as well as input into operating and growth strategies while demanding some level of monitoring of the business. It may be very advantageous to the buyer to limit seller financing to shortened terms, typically 2 years. Note also that some lenders, particularly traditional bank lenders may view seller financing as external debt, not an equity contribution!
ALTERNATIVE LENDERS/ASSET BASED LENDERS -Alternative lenders offer competitive rates on loans to finance the purchase of a business. They are also well known for bringing more creativity to the desired optimal financing structure versus structures in traditional bank loans. They also typically require less personal funds than a bank as an equity commitment.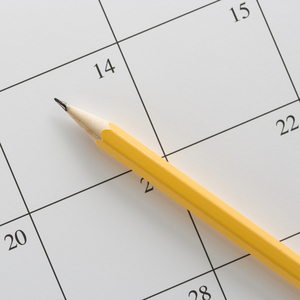 CONCLUSION - HOW TO GET A LOAN TO BUY A BUSINESS IN CANADA
Talk to 7 Park Avenue Financial if you are focused on financing the purchase of an existing business - We are a trusted, credible and experienced Canadian business financing advisor who can assist you with your business funding needs.
FAQ: FREQUENTLY ASKED QUESTIONS/PEOPLE ALSO ASK / MORE INFORMATION
What is a business acquisition loan?
A business acquisition loan can be used to fund the purchase price of any type or size company. The flexibility and versatility of proper business financing allow buying out another entity with pre-existing infrastructure, including clients for your goods or services. Alternative financing as well as traditional lending sources like banks have different levels of criteria for approval.
The acquisition of a business comes with many benefits for both the buyer and seller.
WHAT IS THE FEDERAL CANADA SMALL BUSINESS FINANCING PROGRAM?
The federal government itself, as well as Industry Canada, the sponsor of these loans, does not itself offer direct loans but supports Canadian chartered banks and some credit unions that offer the loan for small business owners and buyers of a business.
The requirements for qualification of " SBL business loans " are generally less stringent than those of traditional bank requirements.
To qualify for the SBL loan, you will first need to select a financial institution or lender. Loans are made with a term loan structure and certain criteria are required to apply . Loans to purchase a small business are in 3 asset categories, equipment, leaseholds, and real estate.
WHAT INFORMATION IS REQUIRED FOR A BANK LOAN FOR ACQUISITION FINANCING
To qualify for business acquisition loans in Canada purchasers should be able to provide:
Financial statements of the target company
Business plan and cash flow projections
Personal financial information of the buyer
Other financial reports as required based on the nature of the business and industry or specific requirements of bank and alternative lenders
What's the easiest way to get a business loan?
The following steps can be taken to in loans to purchase a business
1. Determine the type of loan that meets your needs from either a traditional or alternative lender
2. Assess qualifications and evaluate what lenders are looking for - That is required to be successful in acquiring a business loan when you check eligibility
3. Focus on monthly payments that can be met out of cash flows
4. Determine if external collateral is required or will help with approval
5. Understand which commercial business lenders are suited to fund your transaction
6. Prepare a proper customer information package with required documents
7. Understand the application process and time involved
Click here for the business finance track record of 7 Park Avenue Financial