YOUR COMPANY IS LOOKING FOR SME BUSINESS FINANCING LOANS IN CANADA!
You've arrived at the right address! Welcome to 7 Park Avenue Financial
Financing & Cash flow are the biggest issues facing businesses today
ARE YOU UNAWARE OR DISSATISFIED WITH YOUR CURRENT BUSINESS FINANCING OPTIONS?
CONTACT:
7 Park Avenue Financial
South Sheridan Executive Centre
2910 South Sheridan Way
Suite 301
Oakville, Ontario
L6J 7J8
Direct Line = 416 319 5769

Email = sprokop@7parkavenuefinancial.com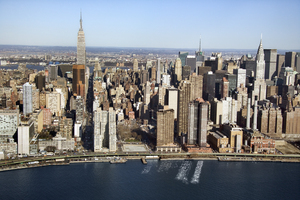 SME Finance, (that's ' small to medium enterprise '), aka ' small business finance ', in Canada no doubt requires a fix (or fixes?) of some sort. Getting a tailor-made business financing solution for the loans and cash flow solutions you need via a small business loan is not easy, but where there's a will there's away. Let's dig in.
Alternative financing solutions for small business lending are a new and appealing part of the Canadian business landscape. These solutions are of course available to any firm, both public and private, but we're quite sure the majority of firms that use these solutions are privately held.
At a certain point in time, business owners come to that turning point where equity no longer works and debt or cash flow solution decisions around a company loan must be made. Now ' leverage ' seems to make a lot more sense than equity dilution.
Monetizing assets for cash flow, as well as securing working capital allows your firm to consider growth projects to enhance both sales and profits. In some cases you might be making investments in new marketing strategies, in other cases, your company might be investing in research and development. ( Don't forget to check out the Canadian Governments SR&ED Program - and by the way, you can finance those SRED Tax credit refunds !)
Many businesses find themselves in unexpected situations where they have maxed out on the liquidity available to them from current lending sources. That is the time to consider either cash flow or asset monetization solutions. Cash flow solutions are best suited to firms that are unable to offer up additional collateral to lenders. They also place much less emphasis on the proverbial ' personal guarantee ' required by almost all lenders when it comes to borrowing in Canada.
Working capital loans come in two flavours - short term loans that typically are repaid in one year, and of course longer-term loans that typically have a maturity of 3-5 years, and sometimes longer. These short term loans have become very popular with thousands of firms, and are a spin-off of the ' merchant advance ' industry which flowered in the United States and then moved into the Canadian domain.
Whether it's a short term loan or one that matures several years out a good lender will work with you to tailor repayments based on your current cash flow inflows.
The danger in working capital type loans comes from how these funds are deployed - typically shorter-term loans should be used to augment your day-to-day working capital, and they should not be invested in asset procurement/capital asset purchases.
Working capital loans make sense if you have good sales; many firms use this financing simply because they are growing too fast and traditional chartered bank financing is not available. In certain cases, companies may wish to capitalize on short-term opportunities that have arisen around inventory volume discounts, or large orders received from new or existing clients.
All businesses that sell on credit carry receivables, and there is a cost to that, as the buildup of both a/r as well as inventory places pressure on the investments you carry in receivables and inventory as sales grow. That's why it is important to focus management on good inventory turnover as well as the prompt collection of receivables, leading to better ' days sales outstanding - DSO '.
Alternative finance for a small business capital loan and asset monetization from financial institutions is almost always more expensive than bank debt. But from the owner/entrepreneur's point of view, working capital and cash flow cost far outweigh equity /ownership dilution - especially for growing firms with promise.
Let us not forget also that even established firms with relatively good financials often can't ' tap ' the financing they need. And going the VC/Private Equity route makes sense only for the smallest % of Canadian business
WHAT COUNTS AS COLLATERAL FOR A BUSINESS LOAN?
Typical collateral for a business loan in Canada revolves around accounts receivable, inventory, and fixed assets. When dealing with a senior lender for business capital they will typically collateralize these assets for securing the loan/financing.
So what are in fact some of those ' tailor-made' solutions that might be highly applicable to your business finance needs when it comes to small business loans and business lending Canada
What types of business cash flow loans can a business use to finance its business?
Confidential Receivable Financing
ABL loans (non-bank asset-based business lines of credit)
Equipment leases/sale-leasebacks
Unsecured cash flow loans - cash flow based lending
RECEIVE UP TO 1 MILLION IN LOAN SUPPORT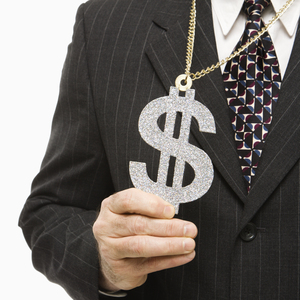 Govt Guaranteed Small Business Loans - Business loan new business - Financing and purchasing leasehold improvements is challenging and the Canada Small Business Program is a great source of financing for this asset category - Leasehold improvements for a leased property are very financeable under the SBL loan program from a participating financial institution -
GOVERNMENT BACKED LOANS TO SUPPORT YOUR BUSINESS IN CANADA
Talk to 7 Park Avenue Financial about which financial institutions and business credit unions participate in the program - Farming businesses in Canada also have access to a similar loan program - This is a term loan structure with lump sum payments made by the SME borrower
Interest rates under the Canada Small Business Financing Program are very competitive and lower than alternative financing solutions. The amortization period is also very flexible - A small registration fee is due on approval under the program and that amount can also be rolled into the financing for the one borrower or partnership / dual owners. Small projects for start ups are a perfect candidate for the program, as are those seeking franchise financing. Under certain conditions up to 1 Million $ can be accessed under the program, and for firms with up to 10 Million in revenues this is a solid financing tool - For more information on program requirements talk to the 7 Park Avenue Financial team.
Merchant Cash Flow Loans - Numerous online banking solutions are available to the Canadian borrower that are costly but easily accessible - Loans are primarily based on gross annual revenues and personal credit score ow owner/owners - Some entrepreneurs often choose business credit cards as an emergency cash flow solution
WHAT IS CASH FLOW FINANCING
Important Point: Owners/ financial managers should understand the following about loans for small business
1. In some cases, these alternative finance solutions can be combined or added on to one another - for example: term loan and cash flow facilities
2. In some cases it's possible to have traditional bank financing in place as well as an alternative financing vehicle backstopping your bank facility
3. While the majority of these solutions are almost always used to finance operations and growth it's important to note that they can also be used to acquire a company or to finance management or leveraged buyout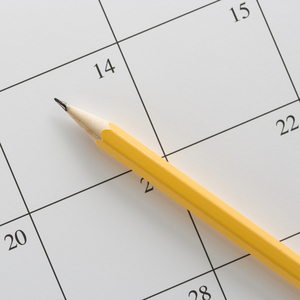 CONCLUSION - SMALL BUSINESSES IN CANADA DESERVE BETTER
If you're looking for the right ' fix' or a ' tailor-made' solution for your business financing needs in Canada speak to 7 Park Avenue Financial, a trusted, credible and experienced Canadian business financing expert to fully understand the requirements and benefits.
FAQ: FREQUENTLY ASKED QUESTIONS
What does equity financing mean for an SME?
Equity financing for Canadian small businesses is a process where an entrepreneur sells shares of his or her company to investors in exchange for cash. This can be expensive and difficult, so it's not always feasible as the only option for small businesses owners who want more capital or need help expanding with considering the high cost of equity compared to debt - Equity means that investors buy a stake in your company. This can be expensive and time-consuming
Click here for the business finance track record of 7 Park Avenue Financial